Last updated on July 16th, 2023
It's a story we can all relate to: the midlife milestone birthday.
When Jane Christmas was considering how to mark her 50th birthday in 2004, she never dreamed she'd walk 780 kilometres across Spain. But as she says in the first sentence of What the Psychic Told the Pilgrim: A Midlife Midsadventure on Spain's Camino de Santiago de Compostela, "Impulse is intuition on crack."
In her funny, disarmingly honest memoir about the Camino, she talks about how small actions can alter our lives forever.
"I was thinking about what to do to mark my 50th birthday," she told me. "I was on a plane to Vancouver and the steward started telling me about the Camino de Santiago de Compostela, which I had never heard of. But I got this rash of goosebumps and I knew that it was what I had to do. Something about it spoke to me and so I just went with it."
The author of five memoirs, Jane Christmas is a Canadian journalist turned travel writer. She was a shortlisted nominee for the Stephen Leacock Award and the Word Awards in 2014 for her memoir And Then There Were Nuns and long-listed for the same award in 2021 for Open House: A Life in Thirty Two Moves.
By chance, I met Christmas last fall during a trip to the UK. She just happened to email me looking for Camino advice when I was near her home of Bristol. Over tea and crumpets in nearby Bath, we talked about life in Canada, her next Camino and her new writing projects.
Why women should walk the Camino
"I think everyone should do a walking trip," Christmas says. "There's something about the pace and the rhythm of walking that makes you feel more deeply about yourself and your life and all sorts of things, your relationships, your desires, your goals. It's a very soulful kind of thing."
Recently, Christmas did the Camino for the third time, this time with her husband, Colin.
"Just a couple of months ago, we were on the Via del Plata, which is over 1000 kilometres," she says. "We walked from Cadiz in the south up to Santiago, and it was very grueling. But it was still a great experience and I loved it, except I had a bad I had a couple of bad things happen, but the Camino teaches you lots of things. It  not only boosts your physical self, but your emotional self."
"Perhaps backpacking for a month across Spain freed my gypsy soul and gave me options I had never thought possible. Some of us cross a line that makes us question absolutely everything about the life we have made for ourselves and why it takes us so long to wake up and accept our true selves." — Jane Christmas, What the Psychic Told the Pilgrim
Camino tips from Jane Christmas:
Vaseline: I lathered my feet in Vaseline and pulled my socks on before they went into my boots. I did that every morning.
Don't buy into the gear:  There is a lot of emphasis on wearing the right clothes, and what has to wick away this and this has to do this. This time, I didn't do any of that I bought some lycra capris from Marks and Spencers really cheap, a couple of T shirts that lasted perfectly. Don't buy into all the unnecessary stuff, all the gadgets and things. You need really good quality boots and socks and a good backpack.
Boots: I have favoured the Hi-Tec brand since my first Camino. Used the same running-shoe type of boot for both the Frances and the Norte. For the Via de la Plata, I switched to a higher boot–bit more stability around the ankles for those climbs and for the much-longer distances. Hi-Tec is a German brand and has been around for more than half a century. It's extremely affordable. None of the three pairs I've owned have cost more than $70.
Backpack: Lowe Alpine 50L. I bought a new one for this last trek, and gagged at the sticker price –it was close to £200. But given that I had to heft it for 1,000km, comfort and stability around the hips and the shoulders were key. It also had enough compartments that I could retrieve things easily. So the splurge was worth it.  I had forgotten the importance of packing correctly (lighter things at the bottom and heavier stuff on top) and was almost crippled that first day. But once I sorted out the distribution it was surprisingly lighter. Filled with my stuff it weighed just under 10kg.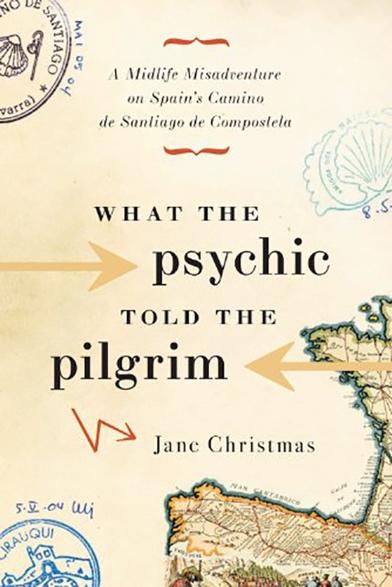 Buy the book on Amazon here
More on the Camino de Santiago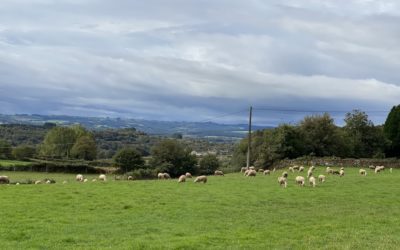 Even the world's most famous pilgrimage, Spain's Camino de Santiago, has some surprises for experienced walker JourneyWoman Publisher Carolyn Ray.
Take a peek into my backpack with my Camino de Santiago packing list, filled with everything you need to get ready for your pilgrimage.
When the Camino de Santiago in Spain calls, women follow their hearts to make this one of our top once-in-a-lifetime solo travel experiences.