Last updated on April 3rd, 2023
Recommendation 2: Just get out there! – 25%
Recommendation 3: Travel at Home — 10%
While it might seem easy to say 'just do it', fear of the unknown can often hold us back. 
Why not start at home first?  Many women I've spoken to feel anxious even thinking about eating alone or taking a flight alone. Let me tell you – we've all been there. There's no question it feels awkward at first, but with practice, you can overcome that and boost your confidence.
My first 'solo' trips were extensions of my business trips in the US and Europe. I still remember the first time I lugged my unwieldy suitcase through Milan to the train station, and then ate alone at Lake Como. I remember getting some strange looks but after a while, I stopped caring and enjoyed my solitude. From then on, it was carry-on only!  
What women say about going solo
"My first time solo travel (apart from solo travel for work reasons) was a week in a train in northern Spain. Very comfortable, very interesting and very friendly. I realised that I could do group travel for the first time because I was with like-minded people (37 Spanish and Mexican passengers plus a Peruvian guide) in an area which I already knew slightly, and a more comfortable way of train travel than I had ever done before. Therefore, choose something a bit different from what you have done before non-solo, but to a place you wanted to go to anyway, a bit organised (but not too much) and fairly comfortable." — Danae P.
"I'd suggest going with what interests you personally and the travel style that represents your interests best then you're more likely to be with like-minded travellers. No two first time travellers will be the same." — Paula C.
"Travel with anyone else is a challenge for me. There are parts of the world where I definitely would only go again with a local guide for parts of the area. Before I married my late husband I grilled him on solo travel. He came up with a compromise that as long as we had one holiday a year together, then he was fine with me going off on my own (obviously I was okay with him going off on his own).  But I come from a hospitality background and I am living in my 3rd country. Being awash in tourists all year soured me on being stuck with people on my very precious time off. I really, really hate being trapped (i.e. anyone else with me) and having MY experience and schedule dictated by others. I am a raging extrovert but I get far too much contact with people in my workaday world. I really really really need to not have others encroach on my private time too. Having said all that, one of my best friends is a great travel buddy. He lets me do the organising and never complains, we're both super easygoing and don't believe we should be stressed on holidays." — Debra K.
"I started with petsitting. Check out Trusted Housesitters." — Lynne Foley
"For a beginner, a solo trip to a new region of your own country, all researched and planned by yourself. It's normally ok to use a travel agent, but I'm only booking directly with the airlines until the staffing crisis, lost luggage and widespread cancellations are in play.  After building the skills and experience from a domestic adventure, traveling to a new country where your own primary language is widely spoken and written is a great building block.  Learning the local language opens doors. Hiring a guide for special sites or a driver can expand the experience in the new country. Adventure activities can help to meet travelers. Making connections with distant family, expats, or new friends is easier when the language barrier is less significant." — Diane E.
What women say about places to go solo
While there's no perfect destination to try solo travel for the first time, women often recommend starting in your own city. Being a tourist in your own city can not only refresh your mindset, but it allows you feel comfortable in a place where you have a built-in support system. Why not book a hotel room for a staycation, or a VRBO/Airbnb in a different neighbourhood? Housesitting and petsitting are also good options.  
If you feel ready to travel outside your home town, consider alternative ways to travel like train travel. This spring, I travelled from San Francisco to Portland on the Amtrak Coast Starlight Train instead of flying. Most women agree that doing your first solo trip where you can speak the language is a good idea too.
What our last survey said
In April 2021, we invited women to share their experiences on personal safety in a global survey. Completed by over 350 women, almost 90% of respondents were age 55 and over.
In our survey, most women agreed that safety is more about a mindset, and less about the destination. "As females, we are vulnerable anywhere." 
Recognizing that safety is subjective, women did recommend the countries below as more or less 'safe', based on their own personal experience. Read more here.

Recommendation 4: Try a river cruise or expedition ship – 6%
From previous discussions on our private Facebook group, it's fair to say that JourneyWomen readers are river cruise and expedition ship enthusiasts.  Less so ocean cruising, which typically carry thousands of people and discharge millions of gallons of chemicals and pollutants into our water. (Incidentally, you might notice that we don't cover large-scale cruises in our editorial for this very reason). 
What could be more memorable than a river cruise along the Danube at Christmas or tulip time in Holland? Among the top experiences, women recommend the Panama Canal, and the Amazon, Mekong, Rhine and Nile Rivers. a once-in-a-lifetime excursions. River cruises and expedition ships offer the benefit of staying in one place but it's important to remember not all offer solo travellers affordable pricing. In addition consider whether tips, drinks and excursions are included.  If you're working with a budget, finding a travel partner is one solution instead of allowing the cruise line to place you with someone.
According to Travel Weekly,  guests are booking longer itineraries and more add-ons. Uniworld is seeing include a rise in solo travelers and rail travel, with the line saying its cruise-and-rail combo itineraries are in "very high demand." Ellen Bettridge, CEO of Uniworld, says there is also a spike in longer, back-to-back trip bookings and a rise in bucket-list trips.
What women say about river cruises or expedition ships
"I recommend a river or expedition cruise, however I would choose expedition over river because river can be a little more formal and mainly couples while expedition is casual and you are traveling with like-minded individuals. The focus is on the scenery, wildlife and not you." — Donna M. 
 "I river cruise alone often. I am very outgoing and can carry on a conversation with just about anyone…Pick an itinerary that interests you and book it …you won't regret it." — Wendy C
"River cruises rarely have single rooms. Mayflower lets you get an unknown roommate. That was a mistake." —  Sarah G. 
"I have gone solo on two French River Cruises with Uniworld. They have several single cabins, and have waived single supplement offers. Both the crew members and fellow passengers were very inclusive , so very comfortable being one of the few singles onboard. Went on cruises in 2018 and 2019. Planning another river cruise in 2022."  — Louise
"One thing I did notice about anyone with mobility issues – sometimes the boats park side by side, so in order to get ashore, one has to get off our boat, cross the boat next to the dock, to get ashore – difficult for people with a mobility issue. Overall river cruising is better than ocean cruising, as you always see land and it is a smoother ride, good food and entertainment from each country you visit ." — Joy F.
"Two pieces of advice – Look at water levels. When you least expect it, due to drought and climate change, many routes become part river, part land trips! Also, if you've been on ocean liners before, don't think a river cruise is anything like a typical ocean faring cruise." — Nancy S. 
Recommended River Cruises and Ships for Solo Travellers
River cruises and expedition ships offer the benefit of staying in one place but it's important to remember not all offer solo travellers affordable pricing. In addition consider whether tips, drinks and excursions are included.  If you're concerned with a budget, finding a travel partner is one solution.
River Cruises
Readers recommend these lines to start with. Keep an eye out for our upcoming feature on River Cruises which will provide more guidance, particularly on pricing for solo travellers. 
Expedition Ships
An expedition trip to the Northern Lights, Antarctica or the Arctic Circle can be a once-in-a-lifetime experience, one that usually requires advance booking of up to one year, if not more. For Antarctica, read our tips on Antarctica.  
For the Northern Lights, many of our readers recommend Hurtigruten.  Joy went solo on an eco-friendly Hurtigruten expedition ferry from Bergen to Kilkenny in the Arctic Circle for her birthday. She says being on a ship allowed her to experience the fjords and majestic scenery, with shore excursions to learn about local history in the towns along the route. Hurtigruten has no single supplement and a Northern Lights guarantee for certain months.
"It made me feel as if I was in heaven," she says. "I started to cry because it was so absolutely beautiful. It was a fact of nature and it happens all the time, but to just see it, I felt like I had died and gone to heaven. I cried my eyes out."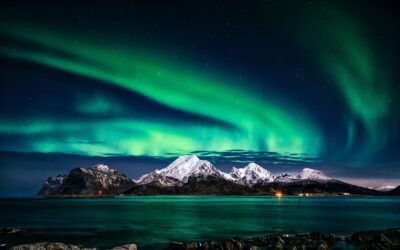 August's featured solo travel deals for adventurous women from women-owned businesses in our Women's Travel Directory. (Sponsored)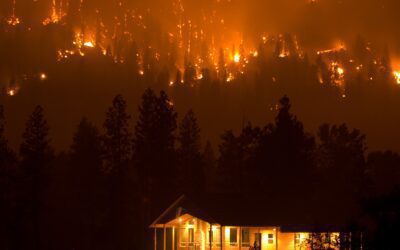 In this new series, we explore sustainable travel and our role as women, featuring Shannon Guihan from The Travel Corporation (TTC).
Thinking about post-pandemic travel? Meet our expert panel of women-owned tour operators to learn about group travel for solo women.