Last updated on March 13th, 2022
Recognizing the women who connect us to travel experiences 
by Carolyn Ray, Editor-in-Chief, JourneyWoman
International Women's Day (IWD) is coming up on March 8, 2022, and as we've done in previous years, we'd like to highlight photographs showcasing women from around the world and invite you to participate.
This year, however, I wanted to do something different. The IWD 2022 theme is Break the Bias: "Imagine a gender equal world. A world free of bias, stereotypes, and discrimination. A world that is diverse, equitable, and inclusive. A world where difference is valued and celebrated. Together, we can forge women's equality. Collectively, we can all #BreakTheBias." (Source IWD website)
Women who make travel happen
This year, we'd like to highlight women in travel who are working behind the scenes to make travel happen: Guides, drivers, tour directors, healthcare workers, accommodation managers, hoteliers, restaurant staff, airport staff, chefs, or photographers.
The United Nations World Tourism Organization (UNWTO) says that women make up the majority of the tourism workforce in most parts of the world, that they tend to be concentrated in the lowest-paid and lowest-status jobs in tourism, and perform a large amount of unpaid work in family tourism businesses.
This is our opportunity to thank them, show our appreciation, and share a meaningful story about how they impacted our travel experiences.
Photo Criteria: Women That Connect Us
—t

o each other, places and experiences

As with our previous photography exhibitions, this is about sharing women's stories. We are seeking photographs that show either the woman/women who helped create a memorable experience for you on your travels, past or present.

This could be a local travel experience or an international one. It could be several years old or a new one that you've just experienced. We're looking for photographs that show travel at home as well as those taken abroad.

You will be asked to provide a brief description of the photo, where it was taken, who is in it, and when it was taken. Tell us a story about the woman or the place and how this woman impacted your travel experience.
Checklist:
Where was the photo taken
When
Who is in it 
How did this person make your travel more meaningful: What did you learn about the world or yourself?
How can we find this person (email, company name, website URL, social media, WhatsApp/phone)?
Timing and Process
Please send in your photographs by March 1, 2022.
Our curators will choose the most meaningful photographs and stories and we'll share them on our website and in social media.
Final selections will be published in a special feature on March 8, 2022 and yes, there will be prizes for both the woman in the photograph and the winning entry.
As with all of our activities, JourneyWoman will make a donation to non-profit organizations that support women and we always encourage you to do the same.
Examples of Entries
To help you get started, here are two photographs I took on my recent travels. Remember, the story is as important as the photograph!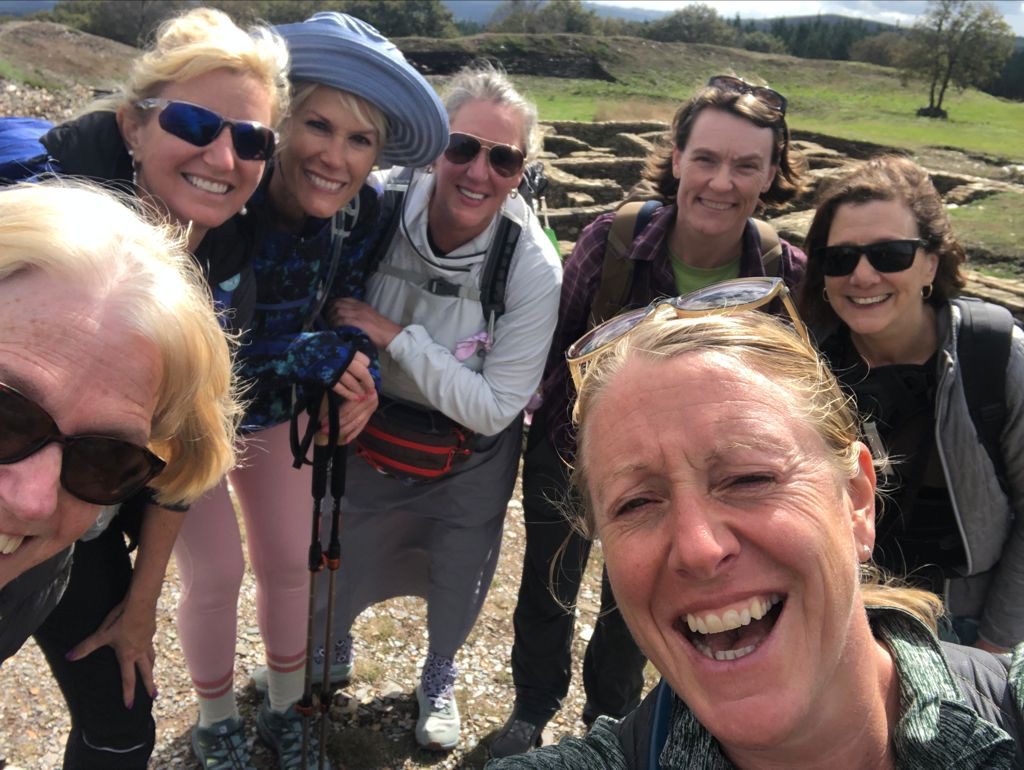 Who: Lu Sutton
Where: Camino de Santiago, Spain
When: October 2021 
"This is Lu, my guide on the Camino de Santiago in October 2021. Lou brought so much energy, knowledge and dedication to my travel experience. Not only did she know all the most special spots along the journey, but it was also obvious that she cared deeply about everyone we met along the route—restaurant owners, hoteliers, little shop owners and chefs. This was my first international trip in almost a year and a half, and without her, I would not have had such a deep, meaningful experience walking the Camino in Spain. She was more than a guide—she became a friend, and showed me the soul of Galicia."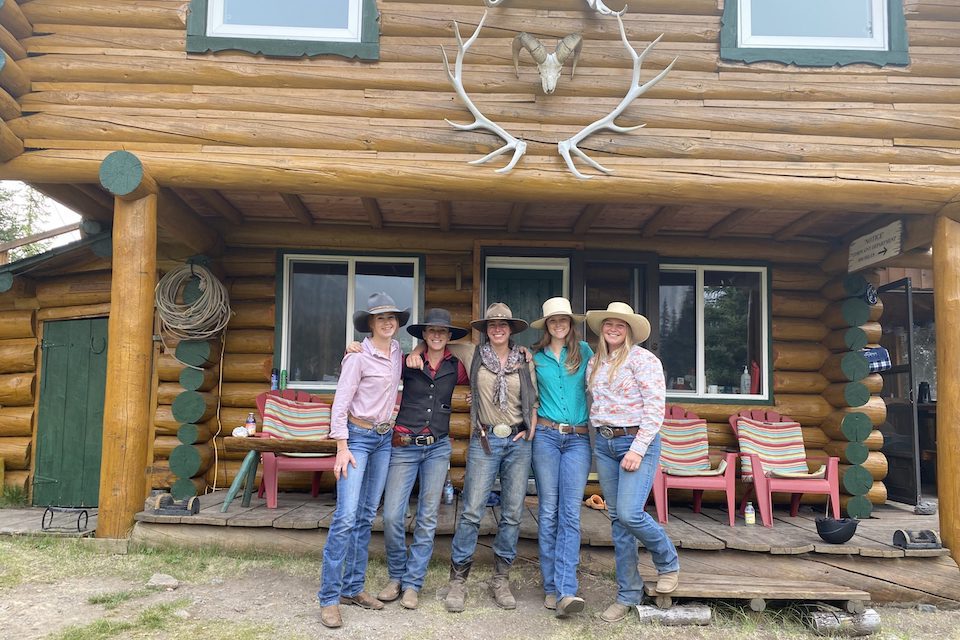 Who: Brooklyn McHale 
Where: Banff, Alberta, Canada
When: August 2021 
"I met these five women in the backcountry of Banff, Alberta on my horseback riding tour in August 2021. The young woman on the left-hand side is Brooklyn, who is one of five female guides at Banff Trail Riders, the largest horse-riding outfit in Canada, with over 300 horses and mules. I had never ridden a horse for six days, so this was incredibly uncomfortable for me. (Okay, I was terrified.) I'm grateful to Brooklyn for helping me step out of my comfort zone, to learn how to ride (and trust) my horse and enjoy the journey.  Also pictured: Erica from Ontario, Danny from New Zealand, Dakota from Australia, and Emily."
Introducing our IWD curators
This year, I've invited three experienced photographers from our Women's Travel Directory to help me curate and choose submissions.
Amina Mohamed, Triple F Photography:  A photographer for over 10 years, Amina was born in the UK, spent her early life in Uganda, and was raised in Canada. She's also the founder of Cameras For Girls, which teaches photography and business skills to marginalized females in Africa, endeavouring to become paid journalists.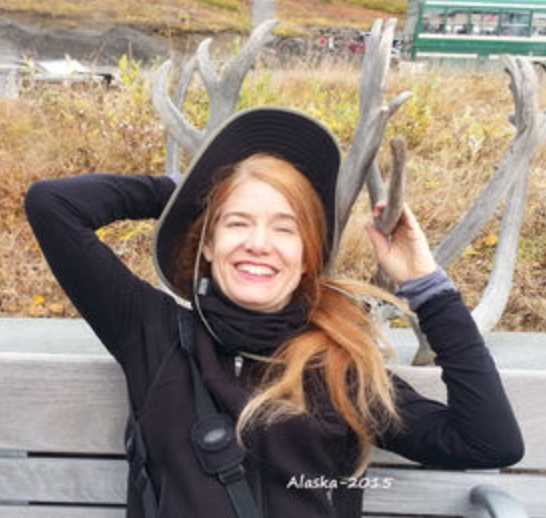 April Bielefeldt, Your Photo Travel Guide: April is an award-winning published Fine Art Photographer who organizes small group tours at scenic destinations. Having spent her formative years in the Midwest, she is close to the earth, its change of seasons, and its honesty.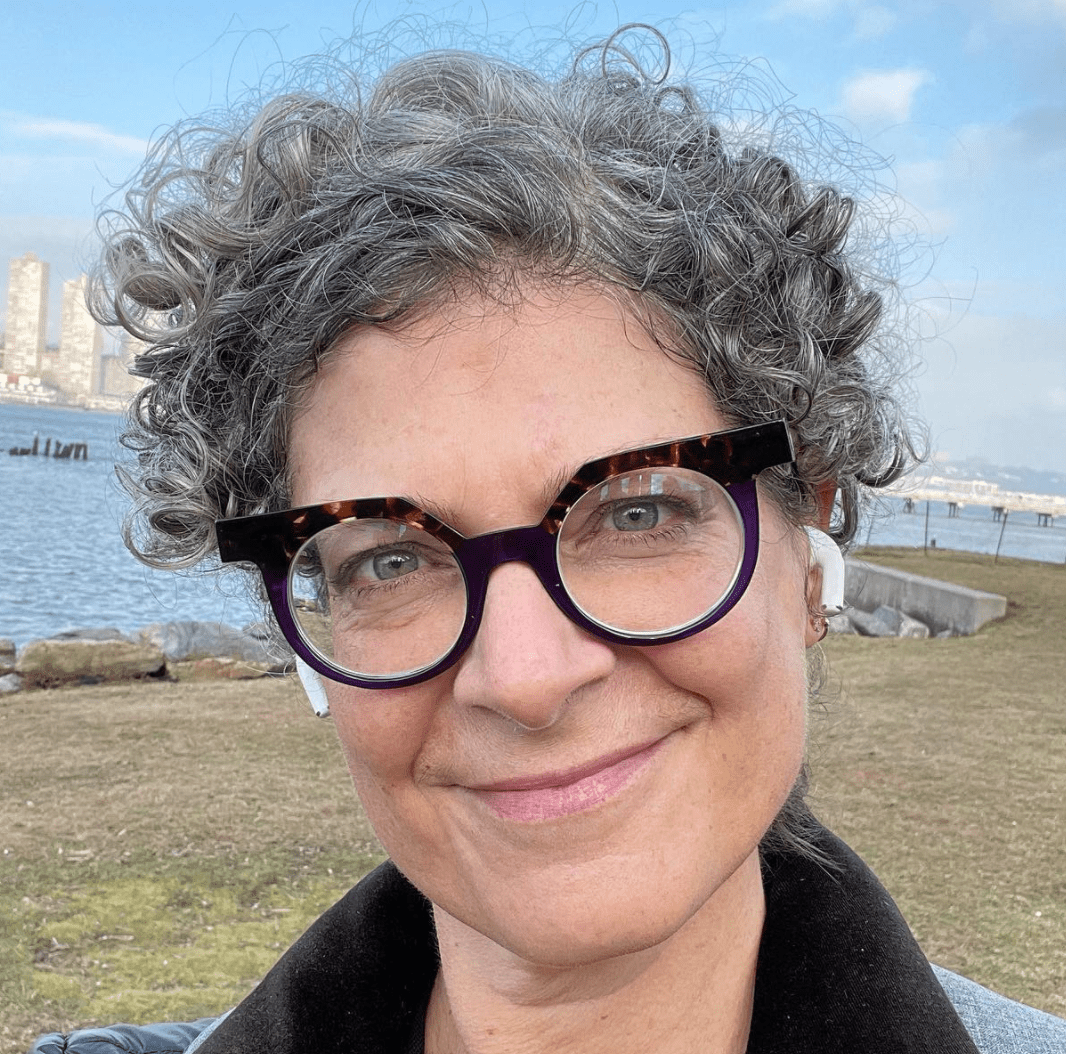 Mindy Véissid, Art of Intuitive Photography: Mindy is an innovative, award-winning international fine art photographer and founder of the boutique school Art of Intuitive Photography in New York. Her approach to photography focuses on using intuition, vulnerability, and trust to show a deeper sense of who she is and what she sees.
Previous International Women's Day Photo Exhibitions
For our annual International Women's Day photography exhibition, we feature women-owned businesses that are leading by example.