Last updated on March 8th, 2023
Our 2021 JourneyWoman book club selections will take you around the world
by Carolyn Ray, JourneyWoman Publisher 
I'm so excited about our book selections for 2021. Reading the submissions that came in from women around the world, I couldn't help but feel hope, optimism and anticipation for future travel.
Thank you to the women who sent in their ideas. I can only say "Wow!" We received some amazing recommendations. It was incredibly difficult but we culled it down to 12 books for 2021. These books are relatively recent, and readily available through independent bookstores, libraries and as downloads.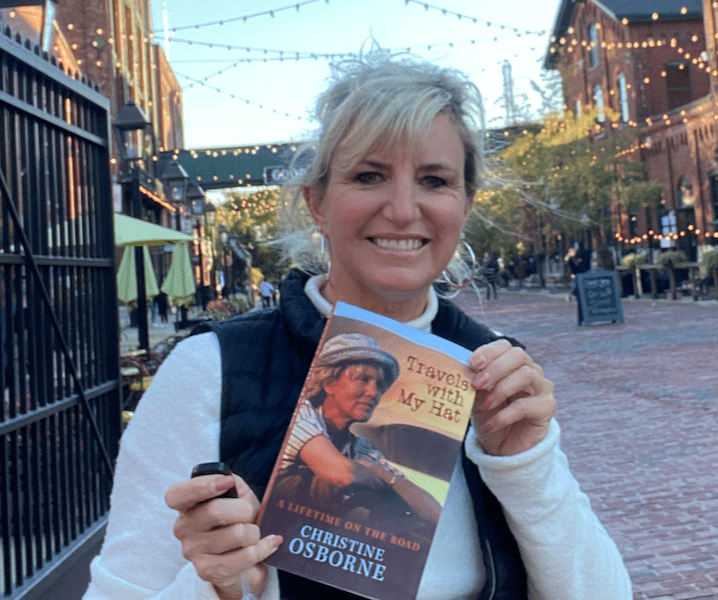 This year's theme: Women Breaking Boundaries
All year, we're reading books about women who challenge convention and provoke new perspectives. In March, in honour of  International Women's Day, we chose a book that was voted one of Africa's 100 Best books of the 20th Century – "Nervous Condition" by Tsitsi Dangarembga.  Canadian Kate Harris' "Land of Lost Borders: A Journey on the Silk Road" is about breaking boundaries and the 'essential longing' to discover what we are doing here in the universe. All of these are thought-provoking, intelligent and well-researched, taking us to Morocco, Italy, the 'Stans', and less known regions of the world.
We especially love that these books are written by women, about women's experiences, solo travel and feature women from around the world. We hope these books inspire you, touch your soul and shift your perspective. Please look for more details on the books, including where you can purchase the book, discussion questions and information on the experts who will join us on each call. 
With gratitude,
Carolyn and Wendy, your book club co-hosts
January
Recommended by Kathy
"I move throughout the world without a plan, guided by instinct, connecting through trust, and constantly watching for serendipitous opportunities." —From the Preface
Tales of a Female Nomad is the story of Rita Golden Gelman, an ordinary woman who is living an extraordinary existence. At the age of forty-eight, on the verge of a divorce, Rita left an elegant life in L.A. to follow her dream of connecting with people in cultures all over the world. In 1986 she sold her possessions and became a nomad, living in a Zapotec village in Mexico, sleeping with sea lions on the Galapagos Islands, and residing everywhere from thatched huts to regal palaces. She has observed orangutans in the rain forest of Borneo, visited trance healers and dens of black magic, and cooked with women on fires all over the world. Rita's example encourages us all to dust off our dreams and rediscover the joy, the exuberance, and the hidden spirit that so many of us bury when we become adults. 
Purchase "Tales of a Female Nomad" (book and audiobook) on bookshop.org, Booksamillion, Indigo, audiobooks.com, amazon.ca or amazon.com
February
Recommended by Sandra
With the breathless anticipation that seduced her readers to fall in love with Venice and then Tuscany, Marlena de Blasi now takes us on a new journey as she moves with her husband, Fernando, to Orvieto, a large and ancient city in Italy's Umbria. Having neither an edge to a sea nor a face to a foreign land, it's a region less trampled by travelers and, in turn, less accepting of strangers. So de Blasi sets out to establish her niche in this new place and to win over her new neighbors by doing what she does best, cooking her way into their hearts. (Her recipes are included.)
Rich with history and a vivid sense of place, her memoir is by turns romantic and sensual, joyous and celebratory, as she searches for the right balance in this city on the hill, as well as the right home—which turns out to be the former ballroom of a dilapidated sixteenth-century palazzo.
De Blasi meets and makes friends with an array of colorful, memorable characters, including cooks and counts and shepherds and a lone violinist, and their stories, too, become a part of the tapestry of life that she weaves for herself in Orvieto. With a voice full of wonder, she brings to life these engagingly quirky people and the aloof, almost daunting society that exists in Umbria. Not since Peter Mayle's A Year in Provence has a writer so happily succeeded in capturing the essence of a singular place and in creating a feast for readers of all stripes.
Purchase "The Lady in the Palazzo" on Booksamillion, Indigo, amazon.ca or amazon.com.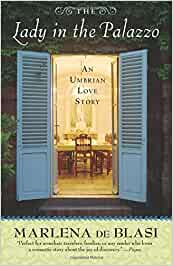 March
Nervous Conditions by Tsitsi Dangarembga (1988)
Recommended by Wendy
A modern classic in the African literary canon and voted in the Top Ten Africa's 100 Best Books of the 20th Century, this novel brings to the politics of decolonization theory the energy of women's rights. An extraordinarily well-crafted work, this book is a work of vision. Through its deft negotiation of race, class, gender and cultural change, it dramatizes the 'nervousness' of the 'postcolonial' conditions that bedevil us still. In Tambu and the women of her family, we African women see ourselves, whether at home or displaced, doing daily battle with our changing world with a mixture of tenacity, bewilderment and grace.
Purchase "Nervous Conditions" on bookshop.org, Booksamillion, Indigo, amazon.ca or amazon.com.
April
Lands of Lost Borders: A Journey on the Silk Road by Kate Harris (2018)
Recommended by Wendy and Thia
In between studying at Oxford and MIT, Harris set off by bicycle down the fabled Silk Road with her childhood friend Mel. Pedaling mile upon mile in some of the remotest places on earth, she realized that an explorer, in any day and age, is the kind of person who refuses to live between the lines. Forget charting maps, naming peaks: what she yearned for was the feeling of soaring completely out of bounds. The farther she traveled, the closer she came to a world as wild as she felt within.
Lands of Lost Borders, winner of the 2018 Banff Adventure Travel Award and a 2018 Nautilus Award, is the chronicle of Harris's odyssey and an exploration of the importance of breaking the boundaries we set ourselves; an examination of the stories borders tell, and the restrictions they place on nature and humanity; and a meditation on the existential need to explore—the essential longing to discover what in the universe we are doing here.
Purchase "Lands of Lost Borders" (book and audiobook) on bookshop.org, Indigo, Booksamillion, audiobooks.com, amazon.ca or amazon.com.
From Sand to Sea: A JourneyWoman Experience Just for You! 
We've partnered with the Wordy Traveler to offer you a special subscription box that includes three paperback books (or a code for ebook download), a limited-edition fine art print that captures the beauty of travel, and ethically sourced premium tea evocative of the region.
This special box includes are: 
Morocco to Timbuktu: An Arabian Adventure by Alice Morrison
An Embarrassment of Mangoes: A Caribbean Interlude by Ann Vanderhoof 
Mistress of Nothing by Kate Pullinger (Egypt)
You'll also receive a brand new JourneyWoman luggage tag (made from recycled plastic) and a JourneyWoman safety whistle/keychain. (These aren't available yet so you are seeing them first!) 
Kindle version here   Paperback version here 
Please put code JWREADS in the coupon section. Items will ship from the US via the USPS.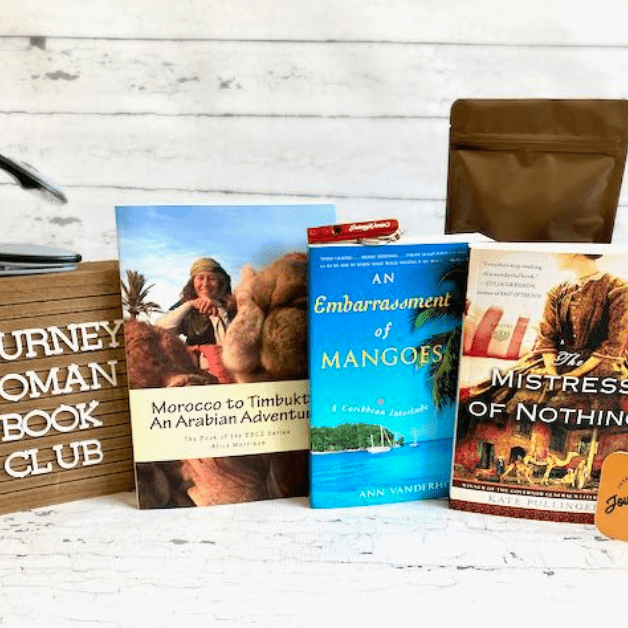 May
Morocco to Timbuktu: An Arabian Adventure

– Alice Morrison (2017)

Recommended by Wendy and Cindy 

Alice Morrison follows the ancient, lost salt roads from the top of Morocco across the burning sands of the Sahara to find the fabled city itself. This book is a good old-fashioned adventure with death-defying donkeys, a severe case of gold fever and plenty of goat gizzards for dinner. It explores of one of the most dangerous routes in history which brought gold, salt and slaves across the Sahara and up to Europe.

Purchase "Morocco to Timbuktu" on bookshop.org, amazon.ca or amazon.com.
June
An Embarrassment of Mangoes:
A Caribbean Interlude –

by Ann Vanderhoof (2005)

Under the Tuscan Sun meets the wide-open sea . . . An Embarrassment of Mangoes is a delicious chronicle of leaving the type-A lifestyle behind — and discovering the seductive secrets of life in the Caribbean.

Who hasn't fantasized about chucking the job, saying goodbye to the rat race, and escaping to some exotic destination in search of sun, sand, and a different way of life? Canadians Ann Vanderhoof and her husband, Steve did just that. In the mid-1990s, they were driven, forty-something professionals who were desperate for a break from their deadline-dominated, career-defined lives. So they quit their jobs, rented out their house, moved onto a 42-foot sailboat called Receta ("recipe," in Spanish), and set sail for the Caribbean on a two-year voyage of culinary and cultural discovery.

Purchase "An Embarrassment of Mangoes" on Indigo, bookshop.org, amazon.ca or amazon.com.
There is no shortage of incredible travel memoirs written by women. Here are 23 of our favourite authors, as recommended by our readers.