Last updated on March 8th, 2023
Featured image: Cordoba, Spain by Envato Elements
Books that expand our view of the world
By Carolyn Ray, JourneyWoman  
Since the re-launch of the JourneyWoman Book Club in June 2020, we've read 17 books (at least!) and travelled in spirit to countries around the world like Zimbabwe, Italy, Morocco, Portugal and Egypt, We've also been inspired by some incredible solo travel memoirs like Travels With My Hat by Christine Osbourne and Tales of  Female Nomad by Rita Golden Gelman.  
As my book club co-host Wendy Brooke and I optimistically looked to the future and a return to work and travel, we decided to make some adjustments to our book club, based on feedback from our members. 
A Primer to our Women's Travel Book Club 
Book selection with TripFiction: There's so much to learn in our world. We want our book club to inspire you to travel, expand your bucket list, and shift your perspective with a story's authenticity. To help with the latest books, I asked Tina Hartas from TripFiction if she'd help us bring a fresh perspective to our books. As thanks for her generosity, I hope you'll consider joining Tina's mailing list at TripFiction.
Submit Your book recommendations: JourneyWoman readers have recommended hundreds of books and we want to make sure those recommendations are being broadly shared, so we're adding a new form to our website that will allow us to publish your book recommendations live on our Book Club page. Please click here to submit and share your book recommendation and check back often for ideas! (or put feedback in the comments below) 
Monthly book club meetings: Wendy and I have been hosting monthly meetings since June 2020, and we're grateful to our loyal group of book club enthusiasts, many of whom have been at every single meeting! We enjoy these too! It's a lot of work for us as a small team to prepare, promote and facilitate these events, which is why we ask you to support us with a pay-what-you-can model. All proceeds are donated to non-profit organizations. Missed a meeting? Catch up on our YouTube channel, all meetings are recorded.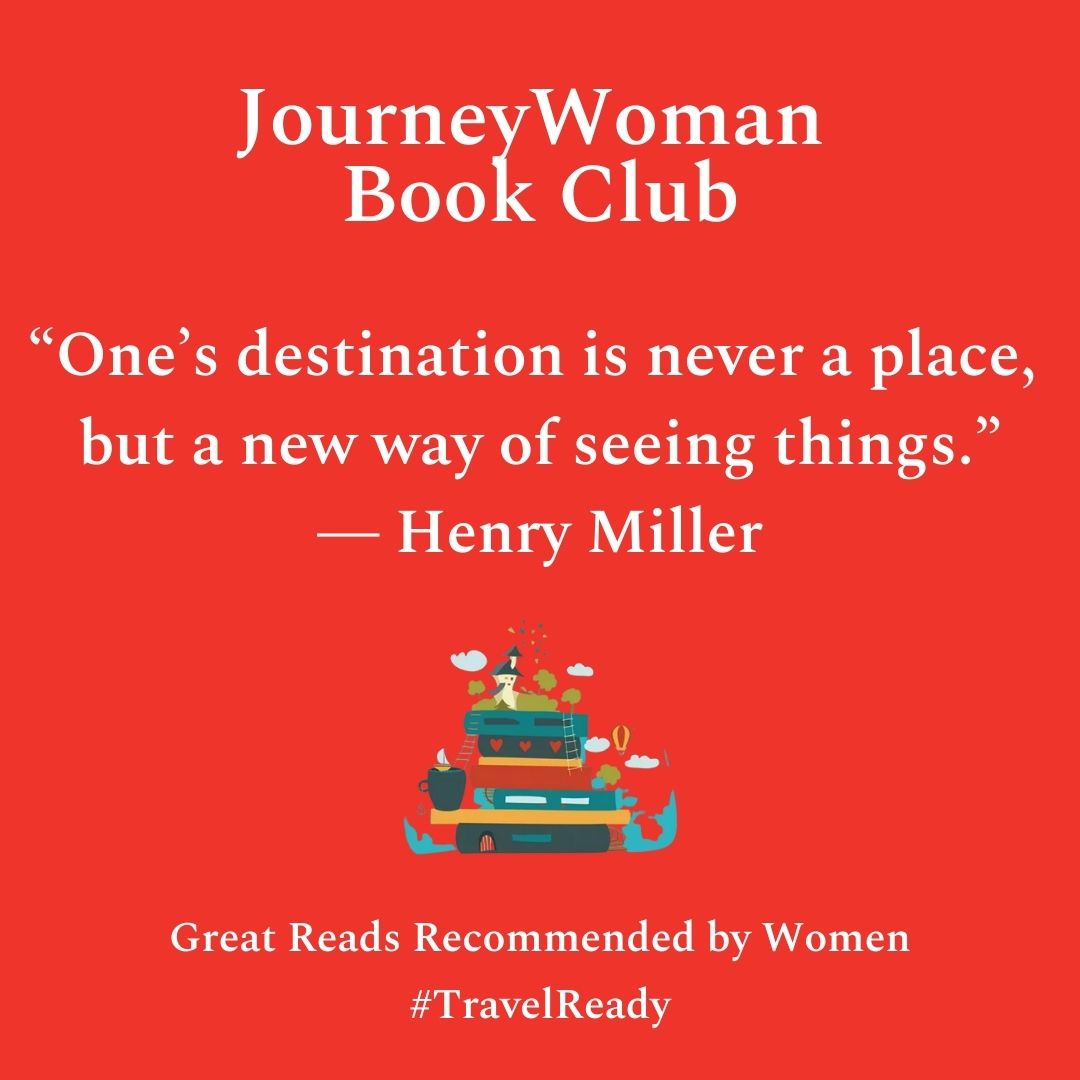 Introducing our 2022 Book of the Month Selections
May: Gods of Jade and Shadow by Silvia Moreno-Garcia, Mexico
June: In The Shadow of the Banyan by

Vaddey Ratner

, Cambodia
July: The Paper Palace by.

Miranda Cowley Heller

, Cape Cod
Check back soon for new Book of the Month selections!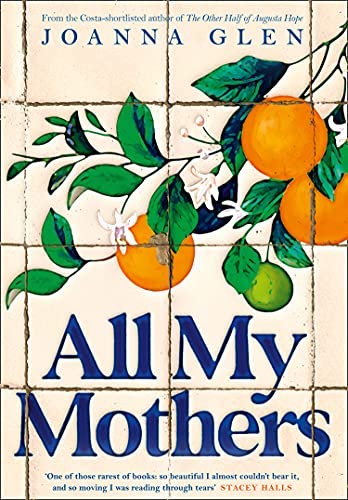 January/February: "All My Mothers" by Joanna Glen, Córdoba, Spain
An uplifting and perceptive novel that will keep you hooked throughout. It is sad, too, and there is a really heartfelt story of loss and a search for roots.

Eva is growing up with parents, with whom she just doesn't seem to bond – Dad is Spanish from Andalucía and Mum is a fragile, reclusive woman who has no motherly warmth. They simply don't feel like her tribe and when she discovers a photo of herself as a child, with the head of the female caregiver removed, she decides that she really needs to understand more about her heritage. Dad then abandons his little family and returns to his home country of Spain, leaving the two females floundering. 
She is driven to study in Córdoba, where she somehow feels she belongs. Her father, she knows, is in the vicinity and there is a good chance she might bump into him, of course. And it is there that she starts her search for her childhood history. It is a convoluted path to uncovering the secrets that have permeated her life and consciousness, a preoccupation that consumes her.
This is an exceptional novel and is gripping from start to finish. In many ways it is about the circle of life, about identity, relationships and about family. It is beautifully written.
March: An Act of Love by Carol Drinkwater, Alpes-Maritimes, France

"A moving story of love and friendship with a wonderful sense of place" (Kate Mosse)

Summer is coming in a small village in the Alpes-Maritimes, where a young Jewish woman, Sara, has arrived in 1943 with her parents. She is a mere 17 years old and the family has fled from Lódź in Poland. They are stationed in a house, owned by an English family and they know that this is only a temporary lodging until such time they are forced to move again. The Germans are moving steadily nearer and the summer idyll is fragile.

Sara is a resourceful young woman, who already has language skills and a capable disposition, in contrast to her mother who has suffered greatly after the long, terrifying journey. Where will the remainder of the war years take her?

As always, the author is so good at setting her characters in an evocative location. The humming heat of the mountains and pastures, the food and plants all add extra texture to the poignant story. This is a coming-of-age story that will stay with you, heartened by the resilience of human nature in extreme conditions.
Source: TripFiction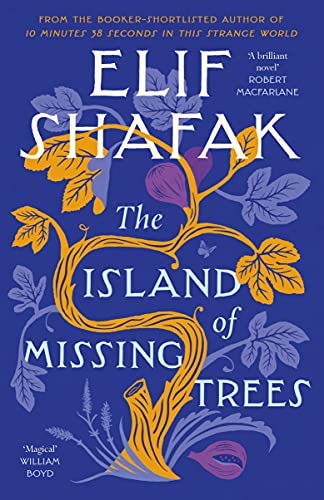 April: The Island of Missing Trees by Elif Shafak, Cyprus
If you haven't read anything by Elif Shafak, then you are missing out. She is an extraordinary and unusual storyteller and can give a voice to people and in this case, a fig tree. It is in many ways a useful construct to examine history and life, and the author imbues the tree's beguiling narrative with a strength and perception, forming an incisive part of the story.
The fig tree is situated in North London, and came from a cutting brought over by Kostas from Nicosia, and planted in its new home, where it observes the comings and goings of the people in the house. The tree shares timely reflections on history and the nature of belonging. 
Kostas (a Greek Christian Cypriot) was courting a young woman, Defne (a Turkish Muslim Cypriot) back in the 1970s in Cyprus, and many of their dates were in a restaurant called the Happy Fig, which referred to a tree growing in the heart of the premises. As you might expect, there are glorious descriptions of the multicultural food throughout the novel which add a piquancy that left me salivating. There is, too, a real sense of the island in terms of setting.
On 24 July 1974 Turkey invaded Cyprus, and then again in August, and the country became partitioned with a UN-monitored Green Line, which still divides the country today. At that point, the lives of so many irrevocably changed and this is the story of one family and the impact of political division.
Source: TripFiction
May: Gods of Jade and Shadow by Silvia Morena-Garcia (Mexico)
When I lived in Mexico, I quickly discovered a local English bookstore called Between the Lines in Merida, run by Juanita  Stein (who's from Vancouver). Juanita introduced me to the best-selling book Mexican Gothic and after I finished it, I returned to find more of Morena-Garcia's writing. 
This is not your typical travel book, but having lived in Merida, I was fascinated by the many mentions of its 1920 Spanish architecture, folklore and of course the Underworld. The storyline is unlikely: unhappy Casiopea Tun meets the Mayan god of death, who asks for her help dethroning his brother.  What follows is a romp across Mexico from the jungles of Yucatán to the bright lights of Mexico City—and deep into the darkness of the Mayan underworld. 
Gods of Jade and Shadow is a lighter read, and some might even say-  a feminist coming-of-age novel that shows how destiny, fate and magic are intertwined. I can't wait for you to read it. 
June: In The
Shadow of the Banyan by Vaddey Ratner (Cambodia)
For seven-year-old Raami, the shattering end of childhood begins with the footsteps of her father returning home in the early dawn hours bringing details of the civil war that has overwhelmed the streets of Phnom Penh, Cambodia's capital. Soon the family's world of carefully guarded royal privilege is swept up in the chaos of revolution and forced exodus.
Over the next four years, as she endures the deaths of family members, starvation, and brutal forced labour, Raami clings to the only remaining vestige of childhood – the mythical legends and poems told to her by her father. In a climate of systematic violence where memory is sickness and justification for execution, Raami fights for her improbable survival. Displaying the author's extraordinary gift for language, In the Shadow of the Banyan is testament to the transcendent power of narrative and a brilliantly wrought tale of human resilience.
Source: TripFiction
July:  The Paper Palace by
Miranda Cowley Heller

(Cape Cod)

Before anyone else is awake, on a perfect August morning, Elle Bishop heads out for a swim in the glorious freshwater pond below 'The Paper Palace' — the gently decaying summer camp in the back woods of Cape Cod where her family has spent every summer for generations. As she passes the house, Elle glances through the screen porch at the uncleared table from the dinner the previous evening; empty wine glasses, candle wax on the tablecloth, echoes of laughter of family and friends. Then she dives beneath the surface of the freezing water to the shocking memory of the sudden passionate encounter she had the night before, up against the wall behind the house, as her husband and mother chatted to the guests inside.

So begins a story that unfolds over twenty-four hours and across fifty years, as decades of family legacies, love, lies, secrets, and one unspeakable incident in her childhood lead Elle to the precipice of a life-changing decision. Over the next twenty-four hours, Elle will have to decide between the world she has made with her much-loved husband, Peter, and the life she imagined would be hers with her childhood love, Jonas, if a tragic event hadn't forever changed the course of their lives.

Tender yet devastating, The Paper Palace is a masterful novel that brilliantly illuminates the tensions between desire and safety; the legacy of tragedy, and the crimes and misdemeanours of families.

Source: TripFiction