Last updated on November 19th, 2023
Featured image: Oxford has the the oldest university in the English-speaking world | Photo from By ElinaVeresk on Envato  
History through the eyes of women
by Carolyn Ray
Set at the height of the women's suffrage movement and World War II, The Dictionary of Lost Words is a novel that reveals a lost narrative, one hidden between the lines of a history written by men. In it, Australian author Pip Williams shares the 'story behind the story' of the Oxford English Dictionary, and in doing so, shows us that women's voices can create change, and the power of language to shape our experience of the world.
In 1901, the word bondmaid was discovered missing from the Oxford English Dictionary. According to Williams, The Dictionary of Lost Words tells the fictional story of Esme, the girl who discovered its exclusion while growing up as a child in the 'Scriptorium', where the words were collected and reviewed. Bondmaid is the first of many words she finds, along with other words that the editors exclude or lose, like knackered, latchkeyed and dollymop.  Williams writes that her novel "began as two simple questions. Do words mean different things to men and women? And if they do, is it possible that we have lost something in the process of defining them?"
Esme realizes that some words are considered more important than others, and that words and meanings relating to women's experiences are neglected. She begins to collect words for her own dictionary, called Women's Words and Their Meanings. For me, it's a reminder that we have the power to define what words mean instead of letting words define us.
Step into the 'scriptorium'
Work creating the Oxford Dictionary began in 1857, when a group of intellectuals, dissatisfied with existing dictionaries, formed an "Unregistered Words Committee" to search for words that were unlisted or poorly defined in current dictionaries. Editor James Murray appealed to those who would report "as many quotations as you can for ordinary words" and for words that were "rare, obsolete, old-fashioned, new, peculiar or used in a peculiar way."
Words were reviewed by academics and intellectuals, mostly men, in a room called the "Scriptorium" a large garden shed on Murray's property. It was lined with wooden planks, bookshelves, and 1,029 pigeon-holes for the quotation slips. Volunteer readers would be assigned particular books, copying passages illustrating word usage onto quotation slips. Records show that 1,000 quotation slips arrived daily to the Scriptorium and that there were over 2,500,000 slips by 1880.
In the novel, the main character, Esme, spends her childhood in the Scriptorium, where her father and a team of lexicographers are gathering words.  She stays beneath the sorting table, unseen and unheard. And then, she starts finding new words that have been ignored or unheard. 
About the Author
Pip Williams was born in London, grew up in Sydney and now calls the Adelaide Hills in Australia home. Published in 2020, The Dictionary of Lost Words is her third book and debut novel. It's is an international bestseller, selling more than 250k copies in Australia alone, with rights sold to over 30 territories worldwide. It was the first Australian novel selected for Reese Witherspoon's book club. A stage adaptation of the novel will grace the Sydney Opera House in October 2023, and screen rights have been acquired by a South Australian production house with plans underway for a limited television series.
In July 2023, Williams published The Bookbinder, a story about knowledge—who creates it, who can access it, and what truths get lost in the process. Once again set in Oxford, it's the story of two women, Peggy and Maude, twin sisters who live on a narrow boat in Oxford and work in the bindery at the university press.
Williams is also the co-author of the book Time Bomb: Work Rest and Play in Australia Today (New South Press, 2012) and in 2017 she wrote One Italian Summer, a memoir of her family's travels in search of the good life, which was published with Affirm Press to wide acclaim. Pip has also published travel articles, book reviews, flash fiction and poetry. Her second book, One Italian Summer, was published by Affirm Press in April 2017 and tells the story of her family's journey through Italy in search of the good life. Learn more on her website: https://pipwilliams.com.au/
Book Club Discussion Questions for "The Dictionary of Lost Words" 
Have you travelled to Oxford? Did anything about the book's setting feel familiar? Why, or why not?
What was your favourite passage in the book, and why?
The relationship between the child Esme and her father blossoms as she accompanies him to work each day. Do you think they would have been as close if Lily were still alive?
Although this book is about women's words, the bonds between women and the spaces women occupy, there are also male characters who play meaningful roles as allies. How do men like Bill, Gareth and Esme's father support her? What about the lexicographers who work in the Scriptorium?
Esme and Lizzie go on a walking holiday to restore Esme's mental and physical health. Have you ever travelled for health reasons?
The suffragette movement is well known, but had you heard of the work of other suffragists and their differing approaches to winning voting rights for women?
The book touches on the intersectionality of gender and class oppression. Sometimes Esme is conscious of these inequalities between women; at other times she seems oblivious. Did you notice examples?
Why do you think Esme leaves the trunk in Lizzie's room, even after she grows up?
Distressing connotations of the word "bondmaid" appear throughout the book, but by the end of the novel Lizzie redefines the term.  How does she do that, and can you think of other examples of words that have been reclaimed in this way?
The author was born in England, but lives in Australia. Why do you think she chose to include Kaurna language in her epilogue? Did this acknowledgement of Aboriginal Australians add significance to the book?
The evolution of language – from the spelling of words (like rhyme and forgo) to their changing meanings – is an important theme running through the book. When it comes to language, are you a purist or do you embrace change? How do you feel about regional variations? For those living in the Americas, did the UK spelling and grammar in this novel distract you from the story?
Pip Williams constructed her fictional story around factual events, settings and people. She wrote about the knitting together of fact and fiction in an article at https://lithub.com/a-secret-feminist-history-of-the-oxford-english-dictionary/ How much liberty do you think an author should have with plot, place and character when they write historical fiction? 
Did you learn anything about Oxford that surprised you?
Did the book make you want to travel to Oxford?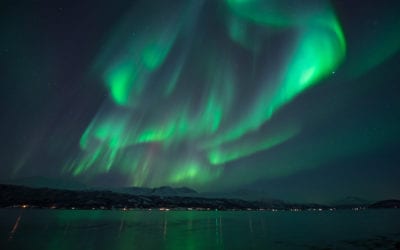 We reveal the top seven Once-in-a-Lifetime Travel Experiences recommended by women, including the Northern LIghts, the Camino de Santiago, Canada's Rocky Mountains, a Safari in Africa, an Antarctica expedition, Machu Picchu and Bali.