Last updated on November 19th, 2023
Featured image: Find out when and where to go in Africa, like the best time to visit Kilimanjaro in Tanzania | Photo by Photo by Sergey Pesterev on Unsplash 
Wildlife experiences from Angola to Zimbabwe
By Leslie Nevison, Director of Mama Tembo Safaris
(Sponsored)
First-time visitors to Africa often have difficulty deciding when and where to go in Africa. An understandable mistake is to try and do too much. The cost alone typically narrows your final choices.
My advice is always to settle for quality over quantity, even if you feel that you have only one opportunity for that African experience.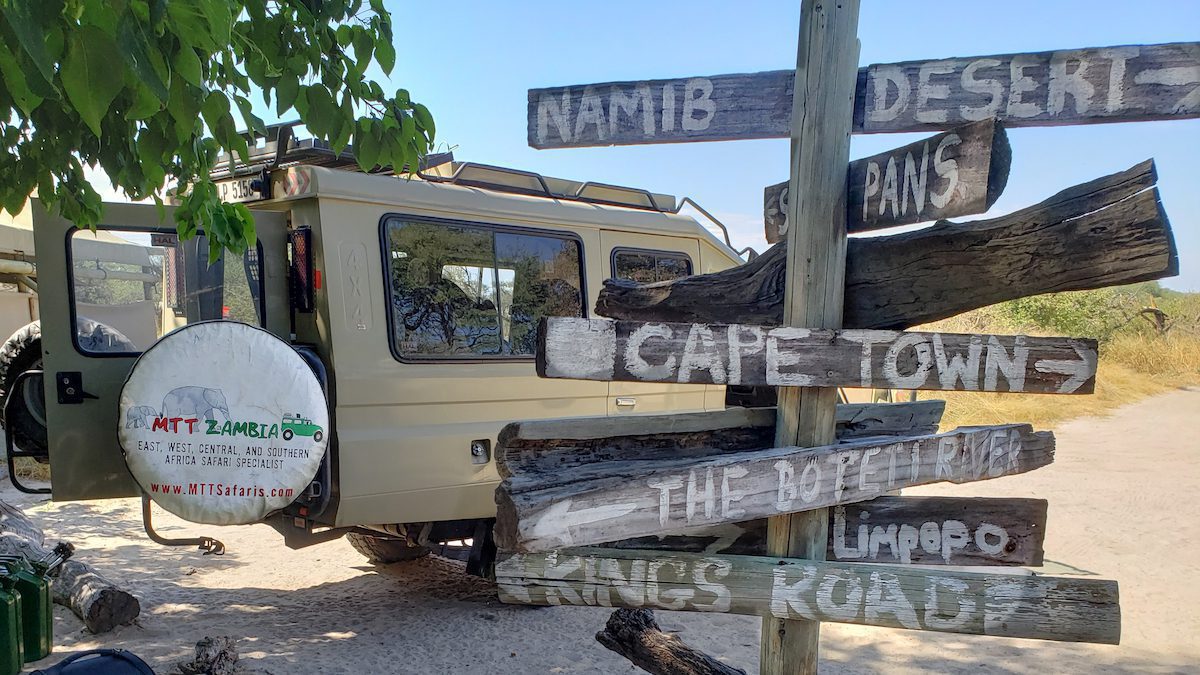 Mama Tembo Tours provides affordable and tailor-made tours throughout Africa / Photo provided by Mama Tembo Tours
When and where to go in Africa
To assist with the decision of where and when to go, here are 14 destinations to consider, from Angola to Zimbabwe.
1. Angola
Angola is a wonderful surprise with spectacular scenery reminiscent of Namibia; rare access to remaining tribal cultures; excellent Portuguese food; and, for now, very few visitors.
When to go: The cooler, dryer months are June to September.
2. Benin
One of Africa's greatest cultural spectacles – the Vodun or Voodoo Festival – takes place every January in Benin. Benin, like much of West Africa, is a cultural destination and less known for nature tourism.
When to go: The dryer months are December to March.
3. Botswana
Botswana is synonymous with the Okavango Delta and high-priced lodges, but private mobile glamping safaris are one option of keeping budgets in check. Lower priced off-season travel is also possible if you accept some rain delays. There are other destinations too to consider: The Kalahari Game Reserve is one of Africa's special remote places; the habituated meerkats of the Makgadikgadi Pans are absolute joys; and the Boteti River zebra migration is spectacular. Botswana sunsets are among Africa's finest.
When to go: The dry winter months of June to October are when wildlife viewing is at its peak. The Okavango Delta only reaches its peak water flow in June/July, which is another reason for higher accommodation prices. Do not discount the rainy season months of December through April for visiting. The zebra migration peaks on the Makgadikgadi in January/February and at the Boteti River in April/May.
A spectacular sunset over the Okavango Delta in Botswana / Photo by SteveAllenPhoto999 on Envato
4. Congo Basin
The Congo Basin countries of the Republic of Congo, the Central African Republic, and the Democratic Republic of Congo, still provide Africa's greatest adventures: Western lowland gorillas, Forest elephants, bonobos, Indigenous cultures and boating the Congo River.
When to go: The dry season from May to September is best. There are four seasons: a long rainy season from October to December; a short dry season from January to February; a short rainy season from March to April; and a long dry season from May to September.
5. Gabon
Inside Gabon's dense forests live Western lowland gorillas, Forest elephants, Forest buffaloes, Giant Forest hogs, mandrills, and chimpanzees. Effort is required to travel to its parks. But there is more to Gabon than its wildlife. The belief exists called Bwiti, which, in its simplest explanation, fuses ancestor worship and animism. Bwiti ceremonies are spectacular to watch, but they are not easy to observe. Much of Bwiti is considered secret knowledge by members of the initiated.
When to go: The drier months are May to September, but Gabon receives rainfall year-round.
6. Kenya
One of the most popular destinations for first-ever and family safaris, Kenya offers the wildebeest migration in the Maasai Mara Game Reserve in July/August. But there is so much more in Kenya: camel safaris in Northern Kenya and walks across Tsavo National Park to the Indian Ocean. Wildlife safaris originated in Kenya. It will always remain a strong contender as a top African destination.
When to go: The drier, cooler months are June to October, but Kenya works as a year-round destination, which is another reason for its long lasting popularity.
7. Malawi
Malawi is best known for its splendid beaches and lakeside lodges of Lake Malawi, but Majete National Park boasts a successful wildlife re-introduction program, while the montane landscape of the Nyika Plateau is unique in all of Africa.
When to go: The dry season months of May to October, but it will be cold in June/July in Nyika.
8. Mozambique
Gorongosa National Park is among Africa's greatest wildlife restoration successes. Combine a visit here with magnificent beaches and lodges; water sports; and Portuguese-influenced food. There are some security concerns for Northern Mozambique destinations.
When to go: The dry season months between May and December with the optimal months being September/October/November.

9. Namibia
Here you find the world's oldest sand dunes; a mythological coastline; Himba and Herero cultures; Desert elephants, rhinos & lions at Damaraland; and accessible game viewing at Etosha National Park. Explore amazing and affordable Namibia by road! Like Botswana, Namibia provides some glorious sunsets.
When to go: May to October.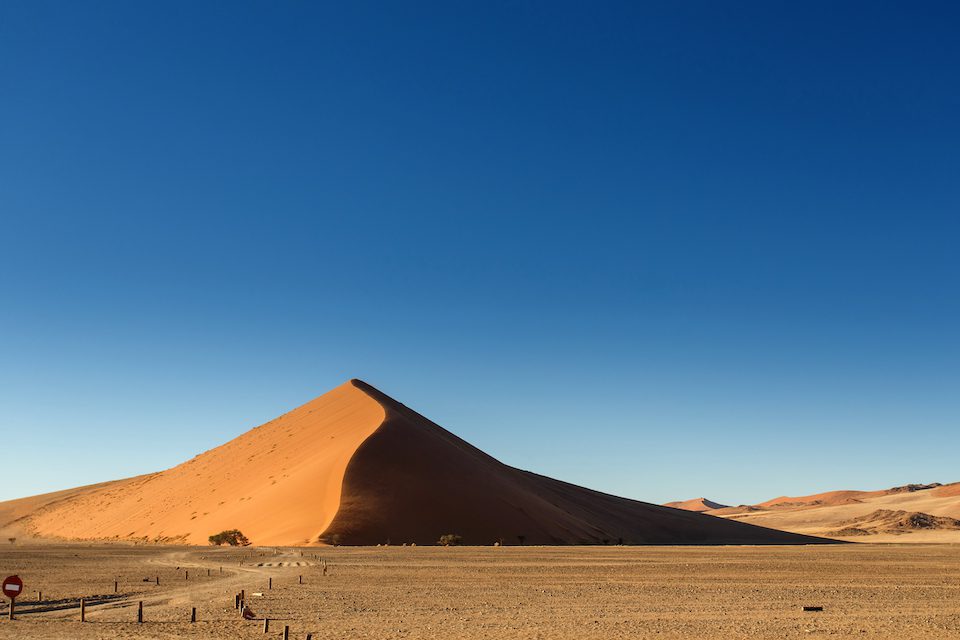 Sand Dunes at Sossusvlei, Namibia / Photo by imagexphoto on Envato
10. Rwanda
More endangered mountain gorillas live in Rwanda than in Uganda or the Democratic Republic of Congo. This tiny country has a lot going for it and it does tourism well. Add stops in Nyungwe and Akagera National Parks and receive a reduced rate on gorilla trekking permits.
When to go: There are two drier seasons, June to September and December to early February.
11. Tanzania
Tanzania has something for everyone. The Serengeti's wildebeest migration and Ngorongoro Crater are necessary destinations for first-time safari guests. The Maasai tribe are an African icon. Mount Kilimanjaro is on Tanzanian soil. The Tanzanians are known for their hospitality. Rightly so, what is called the country's Northern Safari circuit is hugely popular. But if the crowds of Northern Tanzania wear thin, then there are the Southern and Western Circuits which include Nyerere National Park (formerly the Selous Game Reserve) and Katavi National Park.
When to go: Northern Tanzania has two high seasons, December to March and June to October. The wildebeest migration is in the Southern Serengeti in the early months of the year and moves to the Northern Serengeti as the year progresses in a cycle which follows rain patterns. For Southern and Western Tanzania circuits, the dry season is best, June through October.
A giraffe seen in Akagera National Park / Photo by Emmy Shingiro on Unsplash
12. Uganda
The most breathtakingly scenic of all East African countries, Uganda has it all; great national parks, boat safaris, savannah animals, chimpanzees, Mountain gorillas, and famous birding areas.
When to go: Between December and February and between June and August.
13. Zambia
Zambia is the best value for first class wildlife safaris without the crowds and is hard to beat as a best walking safari and night safari destination. Its primary national parks – South Luangwa, Lower Zambezi, Kafue – are all worth seeing for their diversity. Let me update my observation under Zambia on the MTT website that "Someday everyone will catch on." Everyone has caught on! Zambia also shares Victoria Falls with Zimbabwe, but the Zambia safari experience is a far, far better focus for your travels.
When to go: The dry season begins in May and lasts until early November. Many camps and lodges inside national parks only open in May. Temperatures rise dramatically in October. There are green (rainy) season safaris offered in South Luangwa National Park where game viewing takes place by boat. Livingstone and Victoria Falls can be visited year-round. The optimal water flow over the falls takes place in April/May/June.
14. Zimbabwe
I have huge respect for Zimbabwe and its welcoming people and efficient safari industry which have weathered so many storms. Mana Pools National Park is among my all-time favourite African destinations. Do not miss it.
When to go: Like Zambia, the dry season months of May through October are the optimal times for visiting.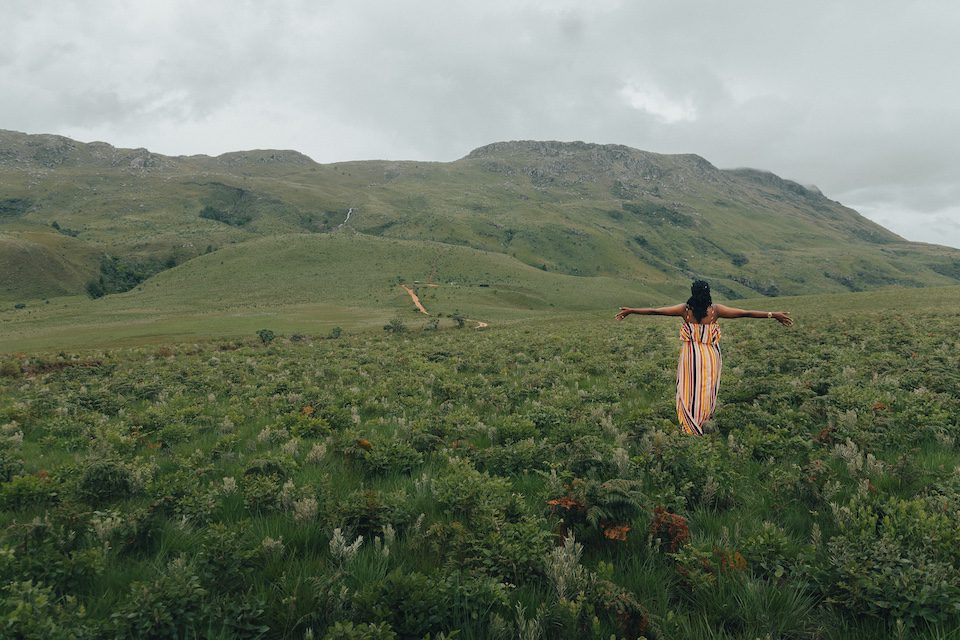 Mt Nyangani, Zimbabwe / Photo by TalentZukutu on Envato
Mama Tembo Tours: Created with a love for Africa
"Affordable, tailor-made, wildlife and cultural safaris in East, West, Central and Southern Africa. MTT Safaris is owned and operated by a passionate, experienced traveller. MTT also operates a private and peaceful guest house in Lusaka, Zambia." — Leslie Nevison, CEO, Mama Tembo Tours

More From Africa to Inspire You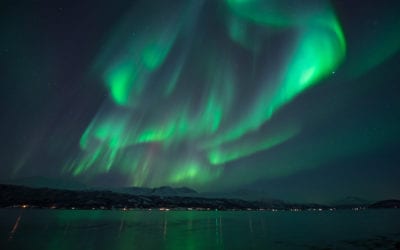 We reveal the top seven Once-in-a-Lifetime Travel Experiences recommended by women, including the Northern LIghts, the Camino de Santiago, Canada's Rocky Mountains, a Safari in Africa, an Antarctica expedition, Machu Picchu and Bali.