Last updated on March 8th, 2023
Explore Africa through Sara Tucker's eyes
by Carolyn Ray, JourneyWoman Publisher 
As part of our 'Once-in-a-Lifetime' travel experiences series, we're exploring Africa with Sara Tucker's memoir "Our House in Arusha", published in 2011.  All of our books are recommended by women, and this. one was recommended by Patricia, who read it before her trips to Tanzania and Zanzibar and even included animal icons  🐘🦓🦏🦒🐊🐆 in her email! 
"On a soft night in Africa when the moon was full, I heard a story that would change my life. In the weeks that followed, like someone pulled by an ancient spell, I said good-bye to my employer and all my friends, ended my eighteen-year marriage, closed the door of my Manhattan apartment, and moved to Tanzania." – Sara Tucker, Prologue
From Manhattan to Tanzania 
When an American traveler on her way to Kansas ends up in the Serengeti, her life gets a complete makeover. Within months, she is the wife of a French safari guide and the stepmother of an 11-year-old. The year that follows is a test of courage and resilience as each member of the family struggles to make a place for himself in a tantalizing and dangerous world. Part love story, part adventure saga, Our House in Arusha explores resilience and the meaning of second chances.
About the Author 
Sara Tucker has been published in Conde Nast Traveller, the Albequerque Journal and her hometown newspaper. When she "was the copy chief at Cosmo, under Helen Gurley Brown, editors still used White-Out. I had never heard of the Internet. Today I publish my own work and help other writers do the same."
She works with her partner and husband,  Patrick Texier, a retired safari guide teaching writing workshops in Randolph, Vermont, and Fontainebleau, France.  
Join us on September 15 for a book club discussion 
Your book club co-hosts, Wendy and Carolyn, invite you to join us at our monthly book club on September 15  at 8 pm EDT, for a facilitated discussion on the book and its themes as they relate to travel. Our book club operates on a Pay-What-You-Can model. We thank you for your generosity and kindness.
If you can't make the book club, it will be available to watch here and on our YouTube page. We recommend you subscribe to our page so that you get a notification when it's posted. You can also make a donation through our Ko-Fi page if you'd like to help us support a non-profit. 
Purchase the book here 
Disclaimer: Should you decide to purchase a book using a link from our site, JourneyWoman may earn a small commission, which helps us maintain this website and continue to produce our free monthly magazine and other free services. This commission does not come out of your pocket, it is paid by the bookseller to us. 
.
Once-in-a-Lifetime Book Box:  Camino de Santiago, Antarctica and Africa
We've partnered with the Wordy Traveler to offer you a special subscription box that includes three paperback books (or a code for ebook download), ethically sourced premium tea evocative of the region, a reading light and a JourneyWoman small recycled plastic luggage tag and red JourneyWoman safety whistle/keychain. This allows you to get all three books at a discounted price with plenty of time to read them in advance!
This special box includes: 
The Long Road Home: One Woman's True Story of Reclaiming Her Life Along the Legendary Camino de Santiago by Alesa Teague 
 Our House in Arusha, by Sara Tucker 
Magnetic North: Notes from the Arctic Circle by Sara Wheeler 
Kindle version here   Paperback version here 
Please put code JWREADS in the coupon section. Prices do not include shipping. Items will ship from the US via the USPS.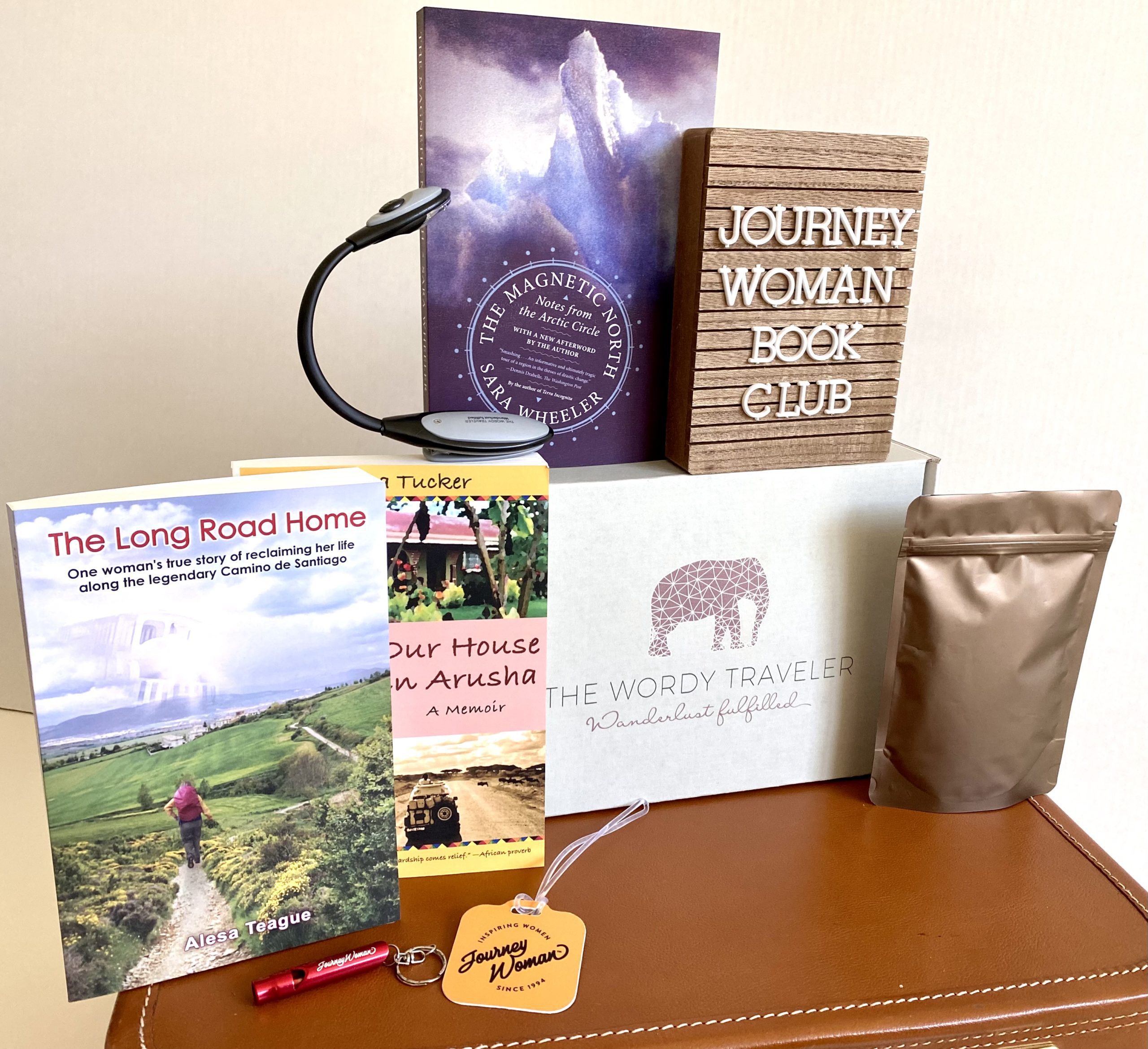 As part of our Once-in-a-Lifetime Travel Experiences series, we feature Alesa Teague's Camino de Santiago memoir "The Long Road Home".
About Tanzania 
Tanzania (officially the United Republic of Tanzania) has been on my list ever since Pauline Frommer mentioned it to me at the New York TImes Travel Show in 2020. Just hearing about the wildlife, the Seregenti and people stimulated my curiosity. Tanzania is home to Africa's highest mountain, Kilimanjaro, but the country has other UNESCO World Heritage sites worth exploring, including the Stone Town of Zanzibar. 
The name "Tanzania" was created by the names of the two states that unified to create the country: Tanganyika and Zanzibar, which consists of the first three letters of the names of the two states ("Tan" and "Zan") and the suffix, "ia" to form Tanzania.
Key phrases (From Sara's book): 
Thank you – Asante sana
You are welcome – Karibu
No problem – Hamma shida
Book Club Discussion Questions 
Questions will be posted the week prior to the meeting. Please check back closer to the date!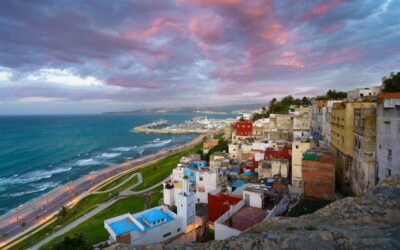 For our March 2023 book of the month, we return to Morocco, for a gripping psychological thriller set in 1950s Tangier.
Older adventuress Diana Eden discovers that Morocco is a feast for the senses as she joins Intrepid Travel on a 12-day culinary tour.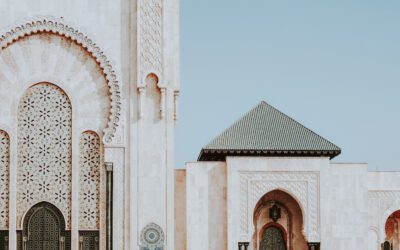 Set in Morocco, Vendela Vida's novel "The Diver's Clothes Lie Empty" features a solo traveller on her own journey to identity.