Last updated on February 13th, 2023
Sunrise over Lisbon, Portugal / Photo credit: matimix on Adobe Stock
Lisbon's transformation offers new culinary and shopping explorations to discover
By Sally Peabody, Contributing Writer, JourneyWoman
Ah, beguiling Lisbon. Sprawling over seven hills, set along the banks of the broad river Tejo, its colorful buildings crowned with red-tiled roofs and decorated with blue and white azuelejos. The city is a luminous gem with many facets. In recent years an improving economy has spurred a robust transformation. An often gritty urbanscape has morphed into one of Europe's chic hotspots. But so far, at least, the flavor of the historic capital of Portugal, toggling between the gravitas of considerable history and the cutting-edge, has not been 'spoiled'.
Why Go to Lisbon?
Portugal as a whole is still quite affordable by European standards. Plus, visitors constantly remark on the warmth of hospitality they experience. English is widely spoken. And contemporary Lisbon is home to an ever-emerging range of art and design centers set in hiply refurbished warehouses, to walled medieval castles, gothic cathedrals, historic theaters, lively cafes, and intimate tascas. You can stretch your legs along miles of riverfront walkways. There are superb museums galore. And one of Europe's most historic and architecturally vibrant monasteries, the sixteenth-century San Jeronimos, is a short tram ride away in Belem.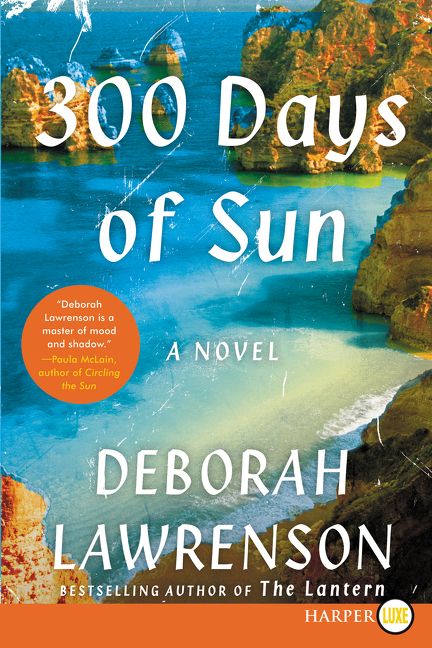 Let's Travel to Portugal with "300 Days of Sun" by Deborah Lawrenson
By Carolyn Ray, Editor-in-Chief and Publisher, JourneyWoman
Are you ready for some sun? On June 10, the JourneyWoman Book Club travelled (virtually)  to Portugal, inspired by Deborah Lawrenson's novel "300 Days of Sun."
If you missed it, read our review and watch the video here!
Lisbon's culinary offerings likewise reflect the blend of long heritage and an innovative present. You will find many a small restaurant dishing out honest, flavorful hearty fare, but more and more there is also an emphasis on spicier cuisines from Portugal's former colonies, along with the rise of young chefs updating the traditional in newly delicious ways. Fresh seafood is an obsession. Places featuring a spectrum of petiscos (small plates) seem omnipresent. And of course, there are all those wines to enjoy from all around the Portuguese terroir.
Over the years, I have been watching the city's transformation with both delight and dread. Will too many residents be priced out of central neighborhoods? Will those tiny tascas with daily specials catered to their working-class neighborhoods survive? Will quirky small shops that purvey just one product, like the beloved Ginjinha cherry liqueur, or tins of sardines in multi-color piles, hold on? Will the city still feel more 'Portuguese' than generic European? Will it still be "livable Lisbon"? 
Sardine tins / Photo provided by Sally Peabody
The answer seems to be yes. . . while some neighborhood displacement is occurring, most Lisbon residents are enjoying higher standards of living. What things will look like after the Covid interlude of course remains to be seen. But Lisbon will almost certainly keep right on reinventing itself.
With regard to the effects of the pandemic on the places I am recommending below, I reached out to my friend, Joana Pinho, a gracious Lisboeta who is both a chef and a hospitality professor. Her restaurant, which specialized in petiscos and wines, has closed due to the pandemic. She is currently teaching cooking classes via Airbnb, while waiting to figure out what she will do next, once the virus is under control. I have included a few of Joana's up-to-date culinary recommendations, along with her suggestions for favorite things to experience in the city she loves. You can contact her for information about her cooking classes, which she will be happy to tailor to your particular interests.
Seek Out Lisbon's Varied Neighborhoods
Lisbon's neighborhoods are diverse enough to please just about any age and interest. And it is just this energized diversity that so characterizes the city. Yet it is compact enough for someone to enjoy several different quarters in a day.
Spend a morning, for instance, in the densely populated Alfama quarter, reminiscent of Lisbon's moorish heritage and the spiritual home of the city's unique style of fado singing. Alfama is a warren of tiny streets climbing to the ancient Castelo de Sao Jorge, with its formidable walls and sweeping views over the downtown and out across the broad flow of the Tejo. As you walk up to the Castelo, or take the tourist-packed #28 tram, stop at the Portas do Sol miradouro for stellar views over the tumbled buildings of the Alfama quarter. Cafes are nearby.
You could then enjoy lunch at an intimate tasca in the bustling Baixa area. Joana recommends two very different, quintessential spots.
Trams like these will help you navigate the streets of Lisbon / Photo provided by Sally Peabody
Where to eat in Lisbon
First, you might try the tiny As Bifanas do Afonso on rua da Madalena. The menu there consists simply of the iconic Bifana sandwich, a grilled spicy pork cutlet topped with peppery Piri Piri sauce in a crusty roll. Talk about messy, affordable, and intensely flavorful! Warning: this place is always packed.
Or, if you want a more leisurely lunch, sit down to a feast of fresh seafood at Cervejaria Romero. It's not inexpensive, but people love the atmosphere as waiters bustle about serving a vast range of fishy fare.
Yet another lunchtime option would be to walk steeply down from the Castelo through the dense Mouraria quarter towards Martin Moniz Square in Baixa and stop in at the tiny and amazingly delicious Cantinho da Aziz on rua da San Lourenco. This little gem, located roughly halfway down the hill, has outdoor seating under a tented cover. The affordable food, Mozambique-style, is ridiculously tasty. While off the beaten track, Aziz is very popular. The cute square just up the street (this is not a street where cars can pass) has cafes for a post-repast coffee. From there, you climb down the staircase to the main avenue in Baxia.
A fun thing to do in Baxia is to navigate your way to the Art Nouveau Elevador da Santa Justa for a lift up to Chiado, the chic quarter atop another of the city's seven hills. Once in Chiado, a quarter featuring higher-end shopping, historic churches, and excellent cafes, take time to visit the Convento da Carmo, an evocative, partially intact convent housing a small Archaeological Museum. In summertime, the museum offers an evening sound and light show projected on the ancient walls.
But for now, there's more to do with your nice full day in Lisbon! Grab a tram back down toward Baixa or Cais do Sodre and transfer to a #15 tram out to riverside Belem, home to several worthwhile diversions. You can visit the shops and cafes of the fortress-like Centro Cultural de Belem, which also contains the Berardo Museum's world-class collection of modern and contemporary art.
Or join the line for a visit to Belem's supreme treasure, the Monasterio St. Jeronimos. The visit begins in an impressive gothic church where world-explorer Vasco Da Gama is entombed and leads you on to the adjacent two-level cloisters which, replete with stunning Manueline style, are a UNESCO World Heritage site. There is also an exhibition space.
A few hundred yards away, out on the riverbank, stands the world-famous Statue of the Discoveries, a sculptural monument to Da Gama and his courageous peers in maritime exploration. Portugal's sailing prowess made it the first nation to open up spice and trade routes to the Far East. Portugal once enjoyed an outsized role in world trade and discovery, and its navy wielded a formidable military power in its day.
So, since it's late afternoon by now, doesn't it feel like it's time for a treat? If the answer is "YES!", then don't think of leaving Belem without pausing to inhale a couple of the famed Pasteis de Belem, available at the eponymous bakery/cafe just a block or so toward Lisbon from the monastery. These crusty, eggy, custard tarts topped with cinnamon and powdered sugar are emblematic of the city. You can take a small sack of them across the boulevard to the riverside park, or simply enjoy them with coffee in the cafe. You can find this type of pastry in cafes and bakeries all over Lisbon— but the bakery in Belem is a pole-star.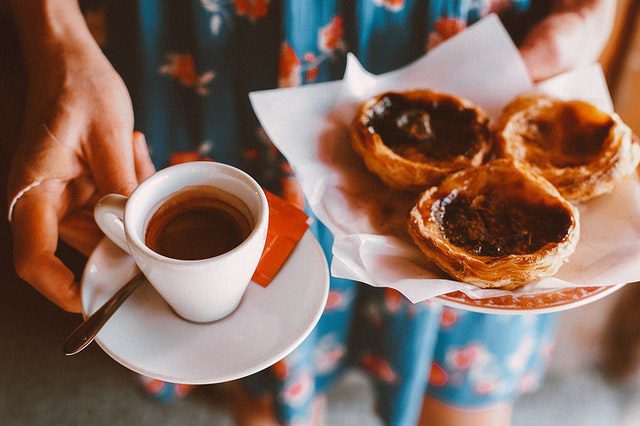 Come evening, another Lisbon neighborhood worth checking out is residential Principe Real. The tranquil Praca des Flores is a sweet, leafy square lined with excellent bakery-cafes such as Pao de Canela and the sleek Copenhagen Coffee Lab. There is a seafood restaurant on the square as well as a micro-brewery. Another worthy Principe Real destination is "Lost In", a cafe-terrace-restaurant that aims to combine the best of the east and the cuisines of the Mediterranean. Joana recommends Lost In for its views and relaxing vibe. The food and drinks blend Indian, Asian, and Portuguese influences. This is a fine place to catch a sunset while dining and enjoying live music.
In the mid-to-later evening, if you have the energy, you could go clubbing and partying in the Barrio Alta or Chiado quarters. Or you might enjoy a concert at the venerable Dona Maria II National Theater,  an edifice anchoring the bustling Rossio Square in Baixa. Or you can seek out a venue back up in Alfama to enjoy traditional or modern Fado, a unique blues idiom that laments, as someone once put it, "what shall never be".
Another option: Joana recommends Ferroviario, a renovated industrial space near the Santa Appolonia rail station that features a lively bar, an art gallery, a terrace with river views, and several stages. Art, music, socializing, and food: what a perfect blending of all things Lisbon!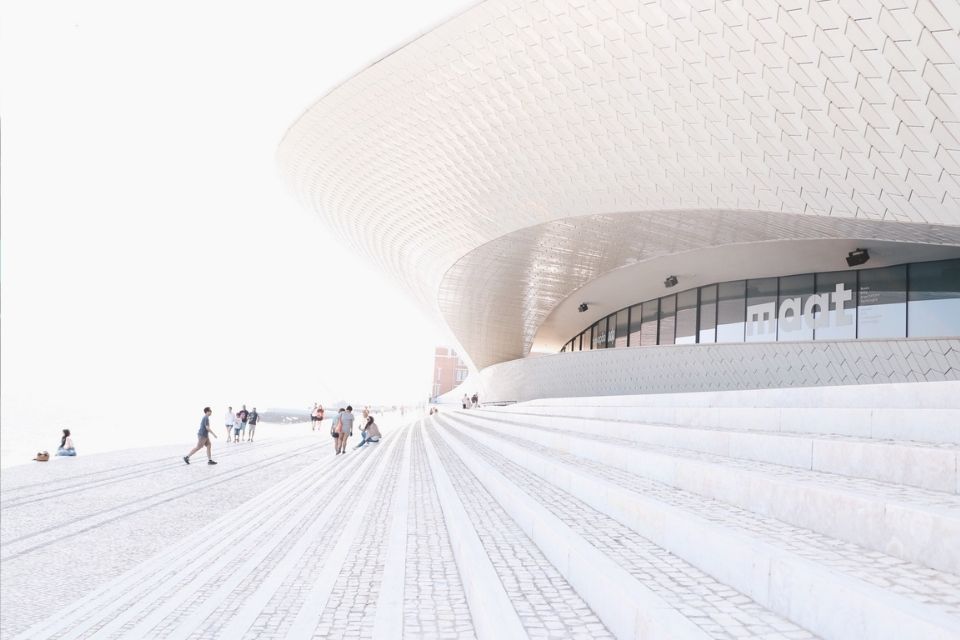 Member's Only
Lisbon's World-Class Museums Offer a Feast of Cultural Treasures
 Contributing writer Sally Peabody shares her favorite Lisbon museums, including the Calouste Gulbenkian including the National Museum of Azulejos, and the Casa Museu Medeiros e Almeida and newer contemporary museums. 
More to see in Lisbon
Families with children will enjoy the small but worthwhile Lisbon zoo or a visit to the world-class oceanarium and outdoor diversions in the Praca des Nacoes. Both venues are easily reached via the metro. In addition, Uber is readily accessible, as are traditional taxis and a comprehensive bus system.
Children will also enjoy a ride on the antique #28 tram for the charmingly winding ride through the medieval Alfama quarter up to the Castello. In some places, the tram barely fits through the narrow streets. However— please note… the #28 tram is infamous for pickpockets. It is usually quite crowded, so, sadly, you need to be exceedingly careful of wallets and handbags. Other than that, this is a delightful ride, whether you head eastward up to the Castelo, or go the other way to Principe Real. Or both!
Does a ferry ride beckon? It's easy to access! Just head by metro to the major transport hub at the riverfront Cais do Sodre station and hop on a ferry crossing the Tejo to Calcihas. The brief ride has gorgeous views, and Calcihas is renowned for its seafood restaurants. I have enjoyed the seafood rices and other traditional cuisine at A Cabrinha, on Becco da Bom Successo, just off the village square, not far at all from the ferry dock. Another notable choice is Ponte Final, a restaurant located right on the river a ten-minute stroll west along the Tejo riverbank towards the great span of the 25th de Abril bridge. The outdoor tables at Ponte Final have a zillion-dollar view back over to Lisbon. Also set on the riverbank, near Ponte Final, Altira Te Rio, serves a menu of modern Portuguese dishes. Joana recommends both places. (Note that this walk from the ferry along the river can look a little dicey, as it passes various abandoned warehouses, but I am not aware of any issues of concern.)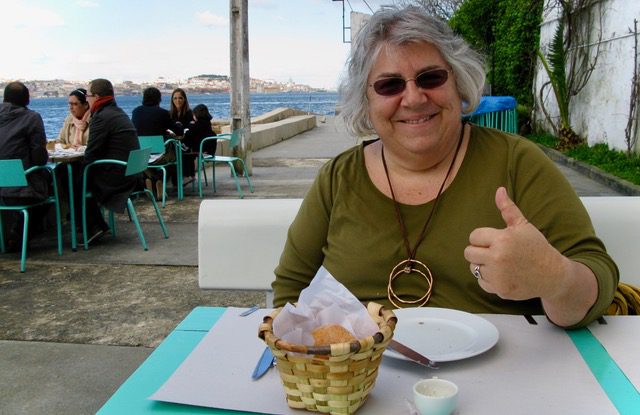 Those seeking exercise can stroll, or ride a bicycle, or lightly jog along miles of refurbished Tejo waterfront stretching from Cais do Sodre westward toward Alcantara and Belem. There are cafes, eateries, and museums all along the way. A worthy end-point might be the imposing Statue of the Discoveries mentioned above.
Do you have more places in Lisbon that you love? Share them in the comments below!
More from Sally Peabody on JourneyWoman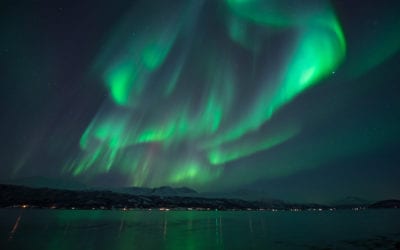 We reveal the top seven Once-in-a-Lifetime Travel Experiences recommended by women, including the Northern LIghts, the Camino de Santiago, Canada's Rocky Mountains, a Safari in Africa, an Antarctica expedition, Machu Picchu and Bali.