Last updated on November 12th, 2023
Featured image: There are many ways to get back into solo travel again when you follow your interests/ Photo from halfpoint on Envato
Advice from women on getting back into solo travel
Curated by Carolyn Ray, Editor
For those who haven't travelled for a few years, the idea to take your first post-pandemic solo trip can be intimidating. Somehow, it feels like the world is much larger than it used to be, with more travel opportunities than ever before. The question of what's different is one we've been exploring in our editorial since 2021, when I took my first international trip to Spain to walk the Camino.
Regardless of whether you've decided to stay close to home or go abroad, travel has changed in ways we never imagined. Not only does post-pandemic solo travel require a new mindset, it means we need to change some of our hard-worn habits and embrace new ones.  Patience and flexibility are essentials, not to mention optimism, for those who want to start travelling solo again.   
For your first post-pandemic solo trip, my best advice is to minimize time in airports and try to travel the old-fashioned way: by train, bus or even car.  Having travelled across Europe by train last winter, I felt less anxiety without the stress of checked bags, fees and delays.
We convened our own group of experienced solo travellers over 50 from our editorial team and our Women's Advisory Council to provide you with their first-hand advice on how to take that first post-pandemic solo trip.  No advertising gimmicks here, just honest, practical advice from women who have been where you are now.
Question: I want to take my first post-pandemic solo trip but I'm out of practice. How do I get caught up?
This question is curated from our private Solo Travel Wisdom group on Facebook, which is a wonderful place to get answers to all of your travel questions and share your own experiences.
"I haven't traveled since the pandemic and am wondering what is an easy re-introduction to traveling solo. I can't decide where to go. I'm out of practice but now I've retired and have much catching up to do. What's different now, and what special attentions need I focus on post-70?"
The responses:
1. Do things that help you feel comfortable
"Post-pandemic and post-70 are two different things. Post-pandemic means that we're a little rusty, and possibly a bit concerned about health when we travel. Whereas I used to think of travel insurance more in terms of losing luggage, now I think in terms of health and make sure I have the absolute best health coverage before I go. Another thing that has changed – and I hate to say this – but travel has become distinctly less pleasant. The long airport queues and requirements and high prices are only two of the negative outcomes of travel post-pandemic.  (Check insurance rates and recommended booking resources here.)
As for turning 70 (I'm not quite an expert – I turned 70 last weekl!) I think about comfort more, no bunkbeds, no 5th-floor walkups, no shared bathrooms, no heavy luggage, no overly tight connections. I've earned my privacy and comfort, although I'm not being extreme – just a few tweaks to make life easier."— Leyla Alyanak, 70, JourneyWoman Contributor, Off-Beat France
It's never too late to get back out there! 
Women over 70 are ready to travel! 
2.  Try a group tour
"An easy re-introduction to traveling solo might be to find a small group tour to a place that intrigues you. That way you can make the trip "solo" and yet have a small group of like-minded people to join in with. You'll have company for the daytime activities and meals.
As for "post 70″, what age would you be if you didn't know the year of your birth? I advise more senior travellers to be as protective as they can of stamina and physical comfort, especially when travelling long distances. Don't try and fly 17 hours straight. Upgrade if you can, but if not, staying overnight in a hotel half way there can make a huge difference. Also arrive a day early so you have time to recoup."  — Diana Eden, 83, JourneyWoman's Women Over 80 Contributor
3. Follow your interests  
"Start with your own area, book a weekend away, or drive to a place in your area you have always wanted to visit. Start with something you really like to do, i.e., spa visit, music festival, craft show, bird watching, hiking, biking, cooking, whatever you feel drawn to. Get used again to the liberating feeling of being alone and responsible for yourself. You could go whale watching, theatre, coastal drive, visit museums and attractions close by. Build an itinerary that suits you, take a bus, a train or drive yourself to re-enter the wonderful world of solo travel.
If you have health issues, post 70, or need accessible venues, research everything ahead of time. If you are in good health and feel like a short flight, take cost of insurance into consideration. Standing around in airports would be stressful and tiring. Travel is more complicated since the pandemic. Work with a travel agent and spell out the details – give yourself time between flights. Give yourself time to rest or build in rest days." — Joy Fox, 87, JourneyWoman Advisory Council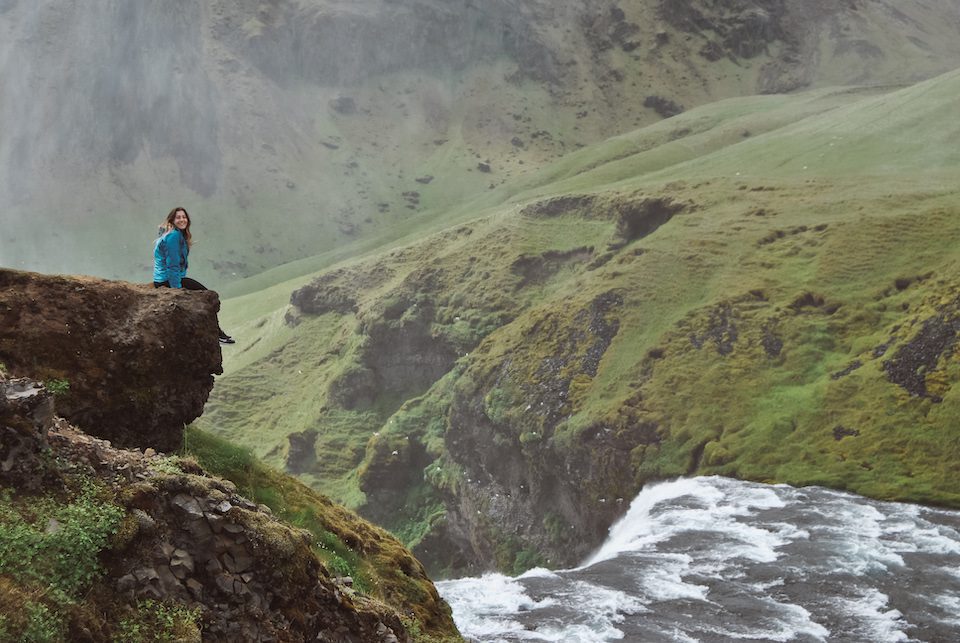 4. Do 'real-time' research and plan ahead
"I'm 63 and I have been travelling in Asia and your question is a good one. I have found that things have changed — they are more unpredictable and also lots of places are busier and more expensive than before. I would say that doing some "real time research" is important so that you know how things are now — as they may have changed a lot.
I would also have contingency plans in place, and an extra amount in your budget, in case you need to rebook flights and pay for extra hotel nights. It seems that flights are being cancelled much more than before the pandemic. I only have anecdotal evidence, but that is how it seems." — Mariellen Ward, 63, Journeywoman Women's Advisory Council, India
Join the private JourneyWoman Solo Travel Wisdom group on Facebook to get first-hand advice on solo travel
5. Start locally
"First, make sure you are fully vaccinated and have had a recent booster. Then take all the precautions about washing hands often. Other than that, not much.  Wear a mask if you are around a group of people in a confined space.
Start locally — go for a short trip somewhere near home that you haven't been to recently that you know has something of interest (a museum, concerts, sports events, fairs, whatever). Then expand your scope to a larger geographic area. Once you feel comfortable with that, join a group tour (preferably with a small number of participants) that is going somewhere overseas you've always wanted to see. That will be a great introduction and a safe way to begin." — Karen Gershowitz, 71, JourneyWoman Quirky Places Contributor
6. Try houseswapping or housesitting
"Like many of you, we live in a lovely home in a beautiful city close to big outdoor playgrounds all year round.  We have friends who live in a similar kind of house, so we decided to swap for a month.  What a treat – all the convenience of home, but with a new area to explore.  We got swimming and beaches and they got mountains and hot pools. So why not swap your house (and maybe the car) with someone in a different part of the country or the world.
The two Cs – climate and covid have given me a new appreciation of where I live and how much there is to explore in our own country." —Rosemary Neave, JourneyWoman Women's Advisory Council, New Zealand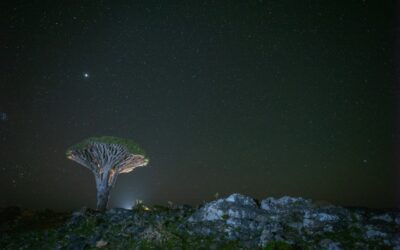 Highlights from 21 days of adventure on Swan Hellenic's SH Diana expedition cruise ship, in Egypt, Jordan, Saudi Arabia, Djibouti and Socotra.
A 21-day expedition cruise from the Suez Canal to the Indian Ocean is an opportunity to see less-travelled places and embrace new adventures.
For women, the benefits of small ship travel include sustainability, access to less-travelled places and a more personalized experience that includes safety and hygiene.