Last updated on February 20th, 2023
Featured image: The captivating seaside town of Split in Croatia | Photo from Envato
A year of firsts in 17 countries, from Mexico to Spain, to inspire you for 2023
by Carolyn Ray, Editor, JourneyWoman
When I rang in the new year in Mexico last January, I never imagined that 2022 would be one of my busiest travel years ever. This year, I decided to say yes to everything, and what a journey it has been! I'm so grateful to have had opportunities to travel to so many different regions, including Europe, Mexico, the US, South America, the United Kingdom and Canada, visit 17 countries and meet inspiring women leaders and entrepreneurs who are making a difference as we adapt to our new reality. Not only that, I was able to experience so many firsts: a Danube river cruise, Christmas markets across Europe, and the islands of Croatia. I swam in cenotes in Mexico, hiked in Croatia's national parks, danced in parades, revisited places I love and rediscovered many unique destinations I knew nothing about. I couldn't be more grateful to have had these experiences and to be able to share them with you.
Every day we are invited to do something new. It might be something that scares us or makes us uncomfortable. We have a choice. We can say no and stay in our comfort zone or we can say yes! and discover something new about ourselves and the world. In sharing these experiences, I hope they inspire you to say yes to the unexpected and trust the universe.  Throughout my travels, I've relied on first-hand experiences from other women, advice from health professionals, strictly observed local regulations and mask-wearing, and have been fully vaccinated. I expect pandemic regulations to adapt to changes throughout 2023, but that's not stopping me from living the life of my dreams. After all, time is fleeting and I believe I can do more good by getting out in the world – as women, we can learn, share and make the world a better place through our own actions.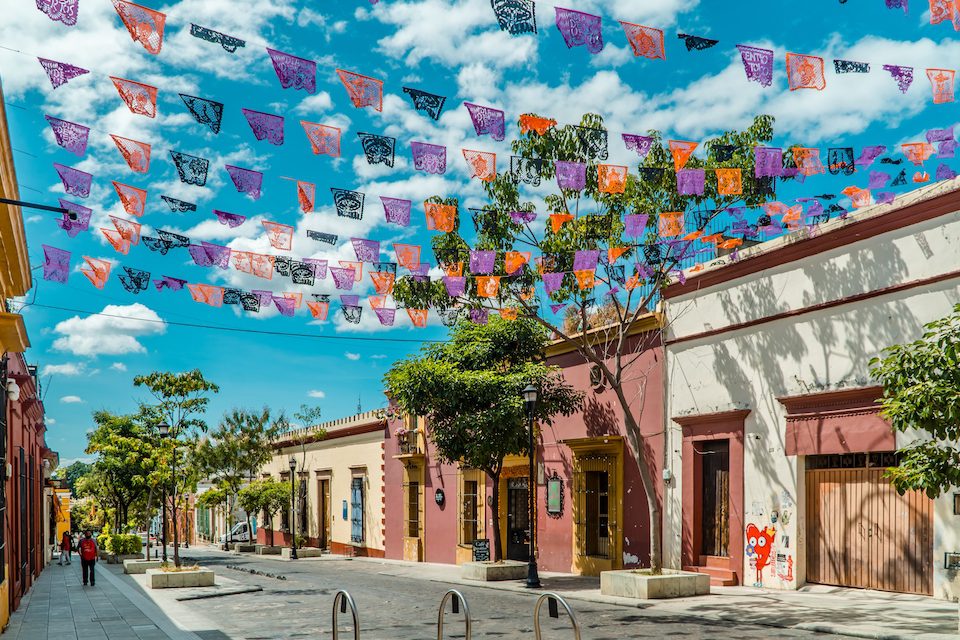 Oaxaca is a wonderful place to wander / Photo by Unsplash
1. Mexico: Merida and Oaxaca (January, May and June)
Throughout 2022 and 2023, I spent several months in Mexico, in San Miguel de Allende, Puerto Escondido, Mérida and Oaxaca. The weather was wonderful. I experienced my first Day of the Dead in San Miguel and took my first hot air balloon ride. From November to January, I lived in Merida and took Spanish lessons, visited UNESCO archaeological sites like Uxmal and Chichen Itza, swam in cenotes visited small Pueblos Mágicos (magic towns) like Valladolid and Izamal, and Ria Celestun Biosphere Reserve, home to one of the largest pink flamingo populations in the world.
In May and June, I spent six weeks in Oaxaca. There is so much to see and do here, from walking tours, the nearby Monte Alban archaeological site, Hierve el Agua, Puerto Escondido or Huatulco (where I experienced Hurricane Agatha), and small villages where women are sharing their craft skills including weaving, cooking and pottery. 
I'm grateful to Jennifer Furlong and the team at Tlayudona for introducing me to these women and helping me learn what sustainable travel can be for women and communities. She told me: "When I started Tlayudona, I wanted the women that I had gotten to know in the villages that had all of this immense amount of ancestral knowledge to be able to share that knowledge and those stories. Also, the economic component but to create a dignified living wage out of doing so was important to me. Their ability to live in harmony with cycles and understand that we don't need to always have an upward growth trajectory and balance like health, family, community."
Read more about Mexico:
What Life in Mexico Taught Me About Trust, Joy and Gratitude During the Pandemic
Why Merida, Mexico Might Be Perfect for Solo Women and Long Stays
Best Places for Solo Women to Stay in Oaxaca, Mexico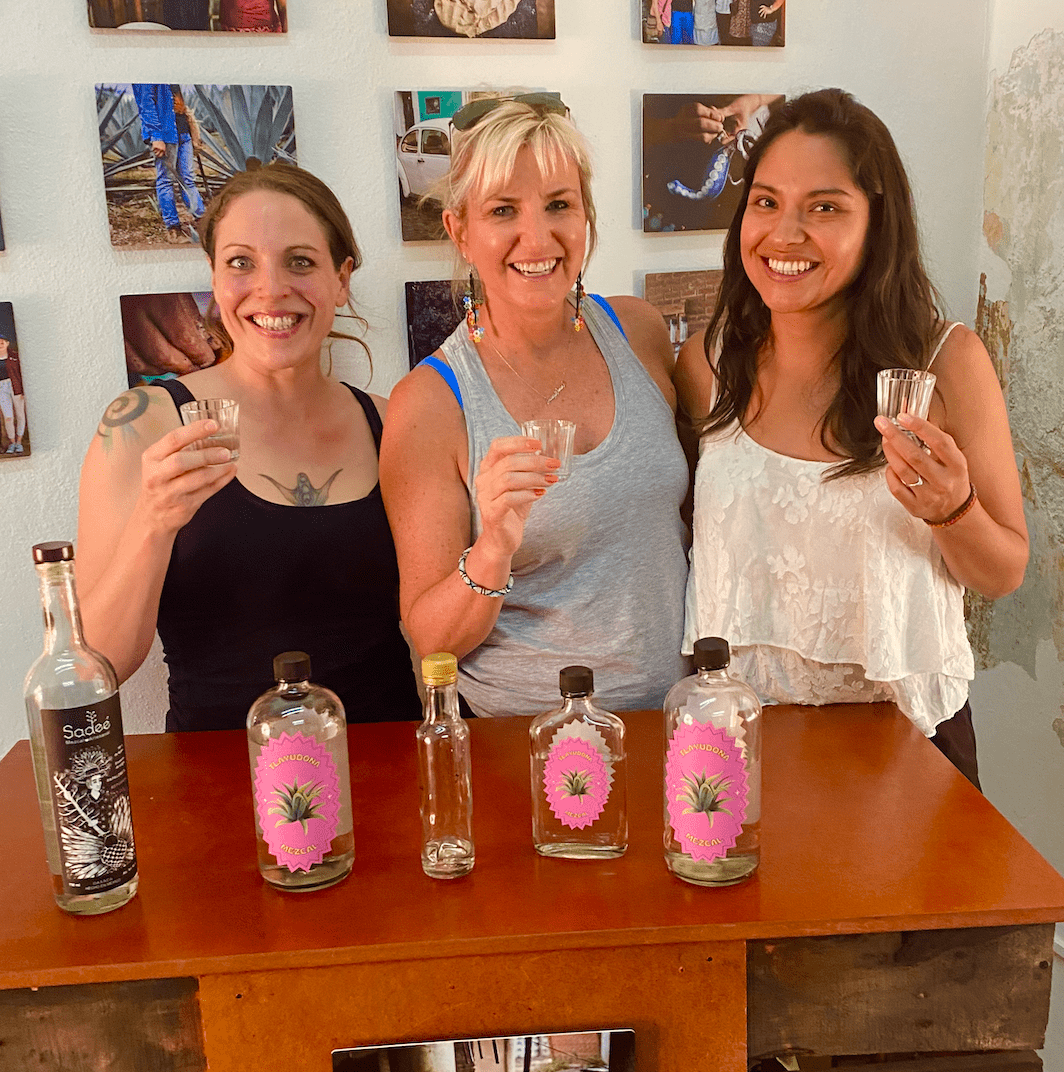 Meeting Jennifer and Tania in Oaxaca was a highlight / Photo by Carolyn Ray
2. Canada: Exploring Nova Scotia's Less-Travelled Lighthouse Route (June)
In June, I travelled to Nova Scotia, Canada, where life is governed by the rise and fall of the tides, by the wind and water, and by the fog. I visited the southeastern part of Nova Scotia, including Yarmouth, Digby and Cape Sable, with my colleagues from the Travel Media Association of Canada.
Nova Scotia may be the second smallest province geographically, but it is big on lighthouses, including the now-accessible Peggy's Cove near Halifax. Along the South Shore alone, there are 180 to explore on Nova Scotia's Lighthouse Route, each with its own story, reflecting the courage, perseverance and resilience of the lighthouse keepers and the communities in which they lived.
This area was also the home of Maud Lewis, who became Canada's most famous folk artist after her death in 1970. Her paintings now grace the homes of admirers, patrons, and investors the world over.
Read more about Nova Scotia:
 A Less-Travelled Route for Lighthouse Lovers in Nova Scotia, Canada
Magical Encounters With Canadian Folk Artist Maud Lewis in Nova Scotia
Soak in Nova Scotia's Charm at Peggy's Cove, Now Accessible to All
Lost and Found in Nova Scotia's UNESCO Cliffs of Fundy Geopark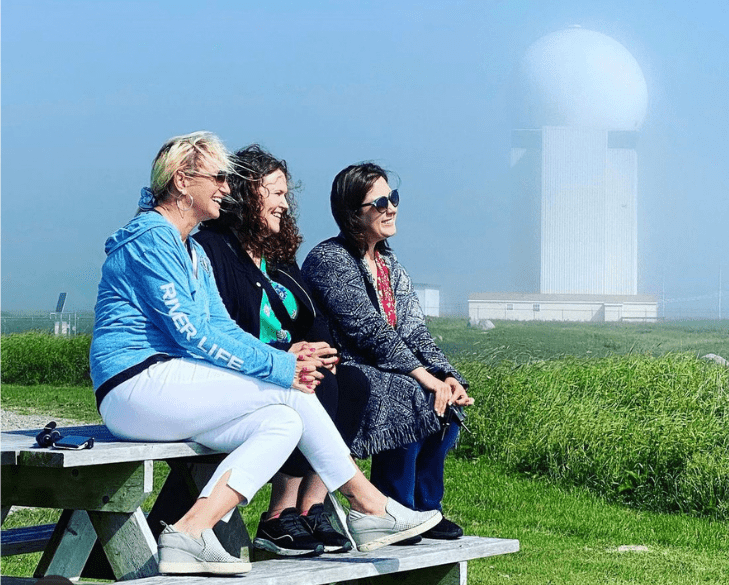 With my TMAC travel writing colleagues Shelley and Lauren/ Photo by Carla Allen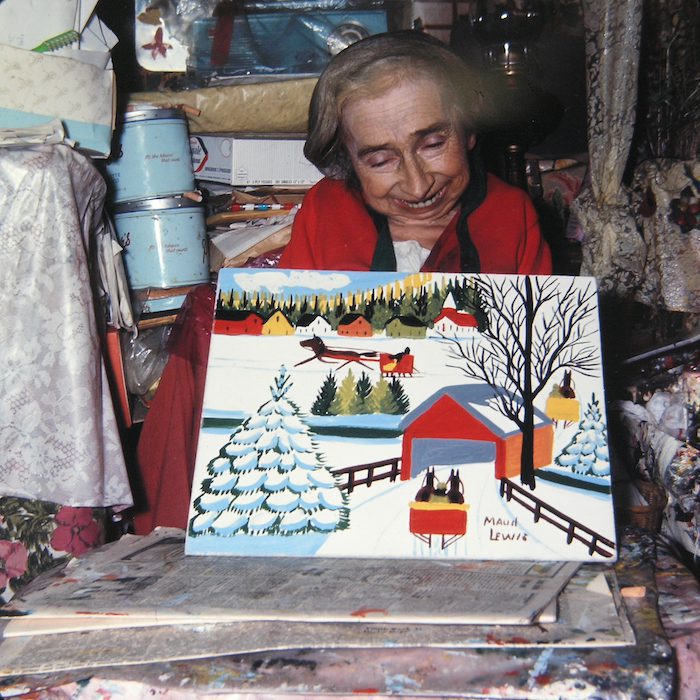 Famous Nova Scotia folk artist Maud Lewis / Photo by David Corning
3. Colombia: Discovering the Reinvention of Medellin (September)
Arriving alone in Medellin on an early morning flight for the Society of American Travel Writers (SATW) conference, I admit to being a bit anxious given Medellin's historical reputation and my previous experiences in Colombia years earlier.
Instead, I left in awe of the transformation that is taking place. Once the world's most dangerous city, Medellin has mastered the art of accepting its past with grace but moving forward with courage. Across this city of four million people, I witnessed hope and renewal, evidenced in sites from Parque Inflexion to Comuna 13 to Moravia. Cultural change takes time, courage and powerful, honest storytelling. It also takes leadership, and in Colombia, women are stepping up to lead change.
Carolina Díaz Velásquez, one of our guides from Impulse Travel, shared the story of her own uncle being kidnapped and eventually killed by the Medellin cartel.  Fearing for their lives, her family moved to Bogota only to return years later. She finds therapy in giving tours, which allow her to share memories from her childhood. "This is a time that produced a lot of pain but it can't be ignored," she says. "We learn from the lessons of the past."
Read more about Colombia here: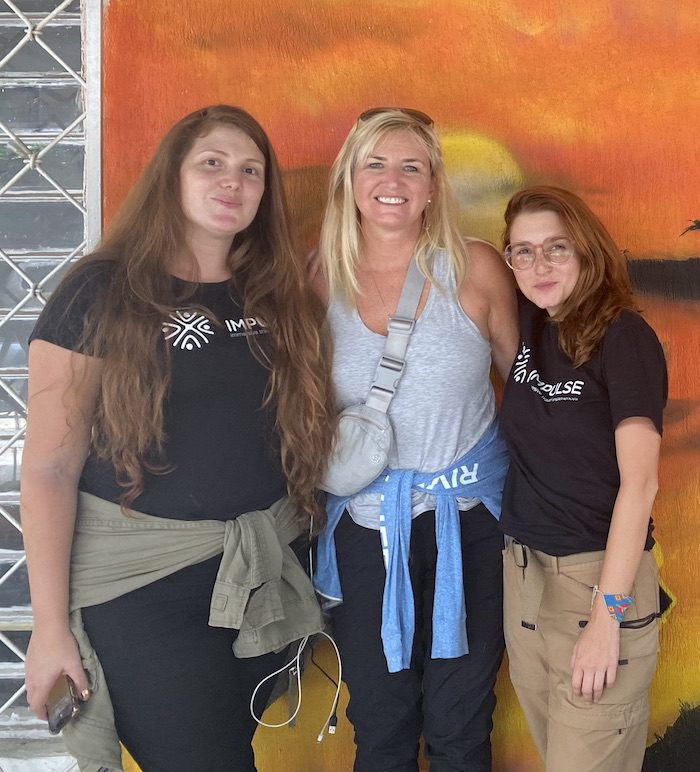 My female tour guides, Caro and Anna, from Impulse Travel / Photo by Carolyn Ray
4. Croatia: The Undeniable Magic of the Venice and the Croatian Coast (October)
In September and October, I visited Venice and the Croatian Coast as a guest on Insight Vacations' first-ever women-only tour. Croatia has a more complicated history than any country I've visited before. My head spins considering all of the countries that have influenced Croatia's development: Italy, Yugoslavia, Italian, Venetian, Austria, and France.  Over 12 days, I travelled from through Istria, Split, Hvar, Korçula and Dubrovnik, channeling Game of Thrones throughout!
One of my favourite places was Split, the largest city on the Adriatic Coast. Founded as the Greek colony of Aspálathos in the 3rd or 2nd century BC, Split has been under Roman, Venetian, Austrian, French, Italian, and Yugoslav rule. The real highlight is Diocletian Palace, an incredibly well-preserved UNESCO World Heritage site built in the fourth century AD by the Roman Emperor Diocletian as his retirement home, due to the healing properties of the sulphur springs under the city. 
I also met women entrepreneurs along the way, like Dr. Irene Fonda, whose who leads a sustainable fish farm with her family in Istria, a region of Italy near Slovenia. Dr. Fonda's farm was chosen as Alpe Adria's most sustainable project in 2019 and Slovenia's hidden gem award in 2022.  I loved spending time with documentary filmmaker Celine Cousteau, the Travel Corporation's Treadright Foundation Ambassador, who travels the world to help amplify the voices of the amazing individuals who are working to protect ecosystems, wildlife and people.
Read more about Croatia here:
From Dubrovnik to Split, Four Places For Adventurous Solo Women to Discover in Croatia
Learn about Women-Only Trips from Insight Vacations or Trafalgar Tours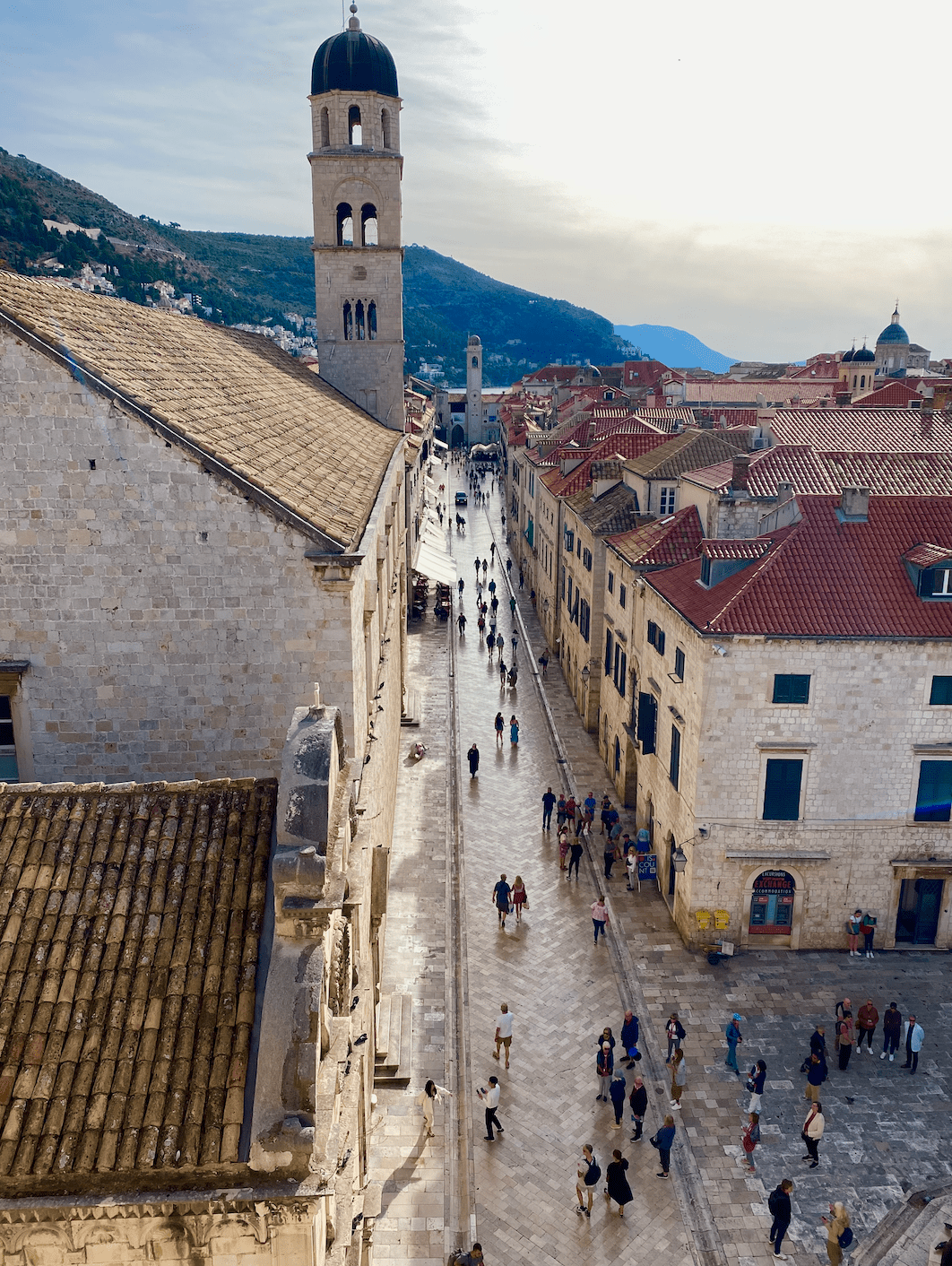 The view of Dubrovnik from the City Wall / Photo by Carolyn Ray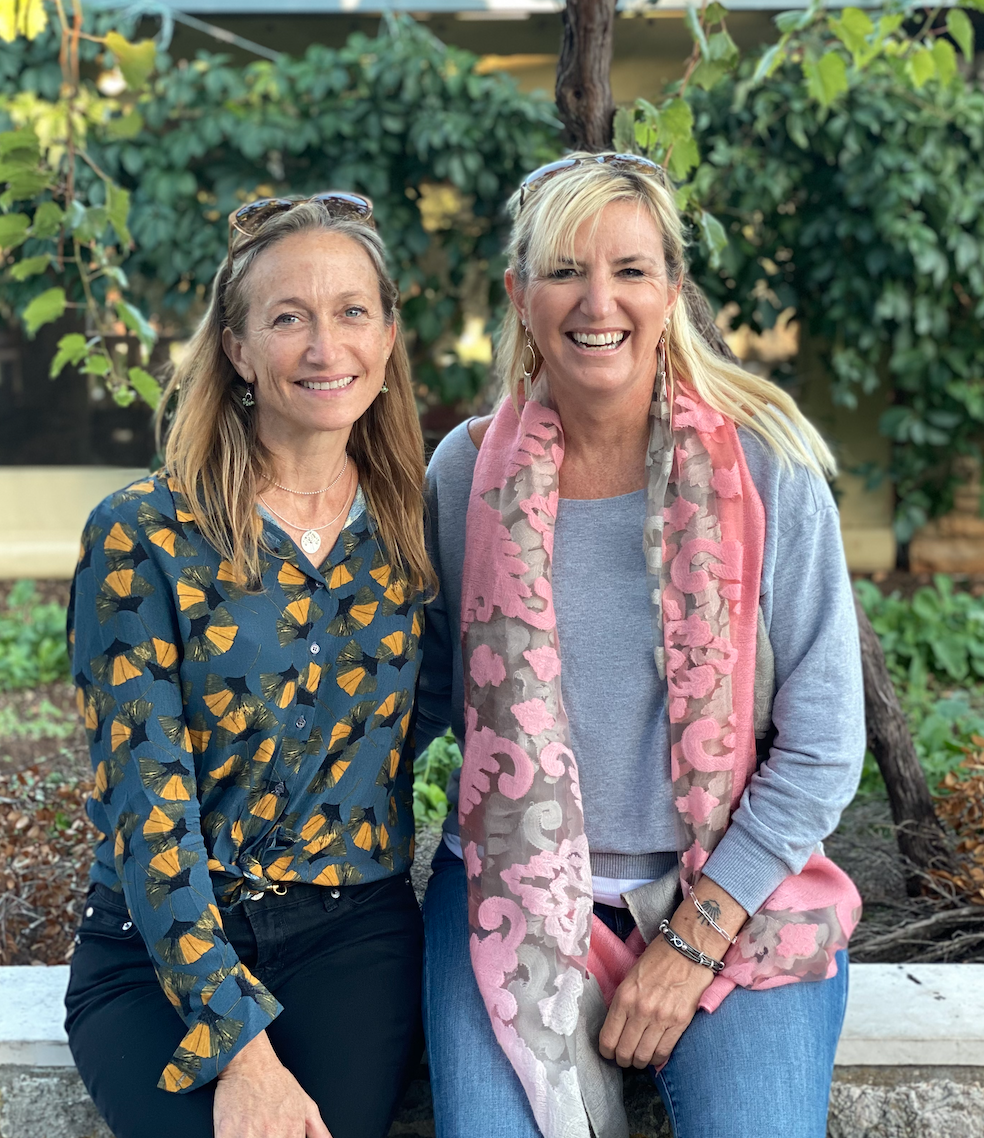 Meeting filmmaker and activist Celine Cousteau was very special  / Photo by Carolyn Ray
5. Britain: Bristol and Bath (November)
Only a few hours from London is the less-travelled Bristol, which really is a very charming and walkable city. In addition to its thriving arts and museum culture, I loved seeing great live jazz at the Old Duke, exploring its coffee shops and pubs and even afternoon tea!
In Bristol, I discovered Martin Booth's book "111 Places in Bristol That You Shouldn't Miss" and he was kind enough to give us a personal tour. I also did a tour was with John Nation at Where The Wall's Bristol Street Art Tour, who gave his first-hand insights into the life and work of Banksy and shared his own stories that make Bristol the street art and graffiti capital of the UK.
 I was grateful to witness a very special Remembrance Sunday in a city that endured great destruction during WW2, when an entire neighborhood was devastated by a bombing raid on November 24, 1940.
Bristol is the home of renowned street artist Banksy / Photo by Carolyn Ray
In addition to arranging this trip for me, Visit Britain also invited me to stop in at Bath. The whole city is a blend of ancient, medieval and modern features – delicious, timeless and elegant. I dipped my toes into all Bath has to offer, from its Roman thermal baths, to the Abbey, the Royal Crescent and the Circus. Not to mention a mouth-watering afternoon tea at the Roseate Villa, Sally Lunn's famous bunns and charming cafes and restaurants. Even Pulteney Bridge, with its quaint shops, reminded me of the Rialto Bridge in Venice. It's no wonder that much of Bridgerton is filmed here.
A highlight was meeting author Jane Christmas, whose book "What The Psychic Told the Pilgrim" made me laugh so hard and inspired me to do Camino. Jane lives in Bristol and came to Bath so that we could connect in real life over tea. It was such a thrill for me.
Read more about Britain:
JourneyWoman Travel Tips: Where to Stay in London, UK
A Women's Travel Guide to England
Summer of 2002: 30 of Britain's Top Outdoor Festivals and Events
Afternoon tea at the Roseate Villa in Bath / Photo by Carolyn Ray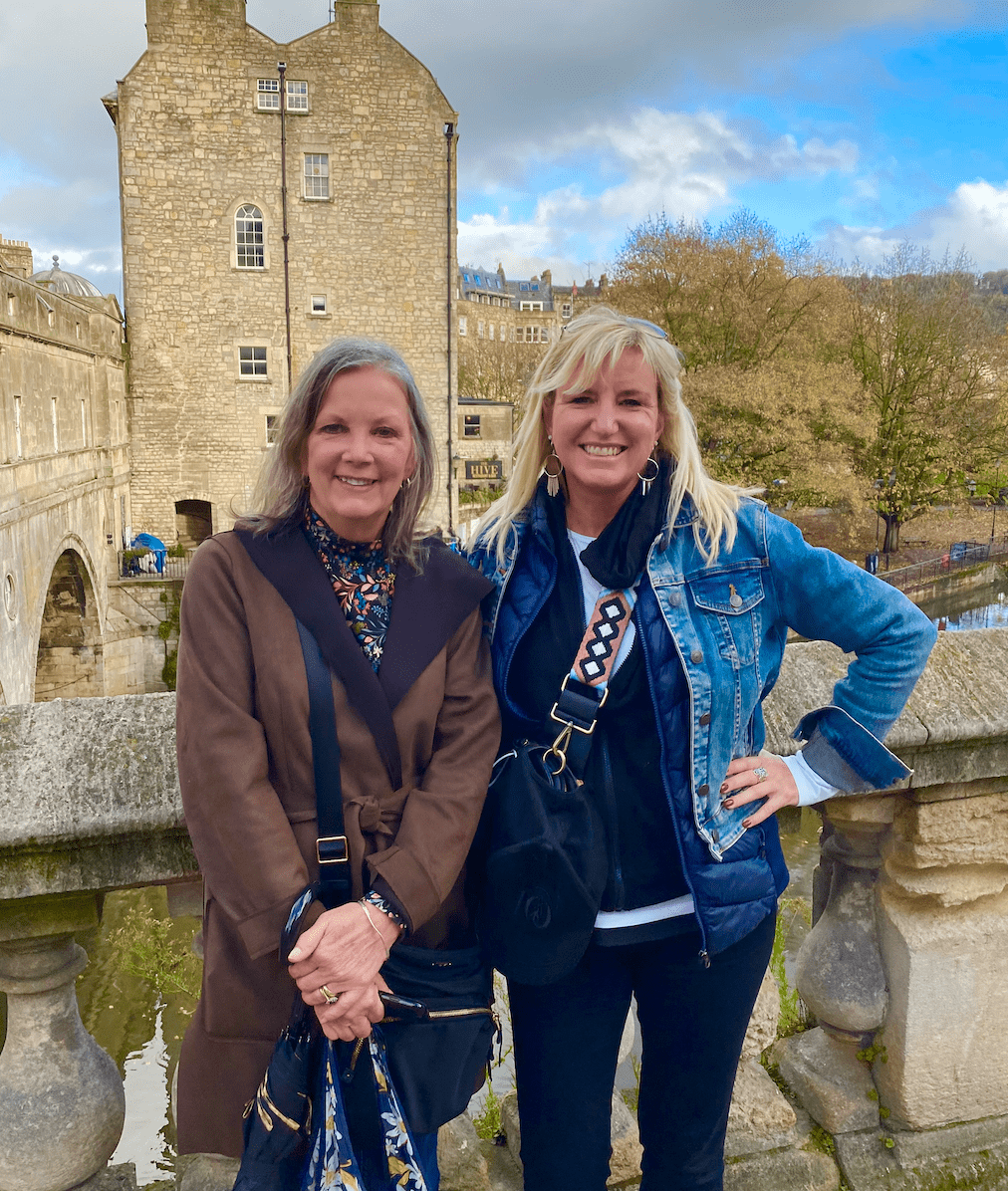 With Canadian author Jane Christmas on Pulteney Bridge / Photo by Carolyn Ray
6. Christmas Markets in Europe (November and December)
There's no place more festive than a Christmas market in Europe, particularly this year, as the world embraces a return to travel.  Over a three-week period, I embraced train travel to visit iconic cities across Europe and experience the magic of seven Christmas markets across Europe including Prague, Nuremberg, Regensburg, Salzburg, Vienna, Munich and Budapest.  While I loved them all, my favorite was Prague's Old Town Square Christmas Market, set under the fairy-tale spires of the stunning Church of Our Lady before Týn, watching friends and family gather for hot mulled wine, trdelník chimney cakes and sausages.
Vienna and Budapest were special too, however, as my daughter joined me for our pre-Christmas celebration. I'll be writing more about this in the New Year, including features on the Jewish Museum in Prague and the Dohány Street Synagogue in Budapest.
Several of these markets were stops on my first river cruise as a guest on the Avalon Waterways Christmas Markets river cruise. Having seen the massive cruise ships in Venice and Dubrovnik this year, I prefer river cruising as it has a smaller footprint while adopting environmentally friendly practices onboard. As you may have noticed, we don't cover large-scale cruising in our editorial at all due to its impact on the environment. Find an Avalon river cruise here.  I also encourage you to take the train in Europe – plan your journey here!
Read more about Christmas markets:
The main entrance to the Salzburg Christkindlmarkt / Photo by Carolyn Ray
7. Spain (November to February 2023)
Last year's Camino whetted my appetite to return to Spain, a country I've spent a significant amount of time in and adore. This year, I decided to make Malaga my home base so that I could learn more about the southern coast of Spain, including Seville, Toledo, Cordoba, Mallorca and Nerja. Spending Christmas in Seville was magical and even a week there wasn't enough time to wander the Santa Cruz area and explore its complex history.
2023 is the 50th anniversary of Picasso's death, with a national campaign being planned across France and Spain. I've already visited his birth home here.in Malaga and hope to write more about this in partnership with Spain Tourism.
My return to Canada is slated for early February, and I plan to make my way north through Segovia and to Girona before taking the train back to London. While Segovia will be new to me, Girona is a town I visited years ago as part of a trip to Barcelona, Sitges and Tarragona, so I'm looking forward to returning to the Dali Museum and Figueres. Watch the JourneyWoman_original Instagram for more updates and tips or join our Solo Travel Wisdom group on Facebook, where I'm posting regular updates.
Read more about Spain:  
On Spain's Camino de Santiago, Expect the Unexpected
Less-Travelled Places: The Undiscovered Town of La Herradura in Southern Spain
What have your most memorable travel moments been in 2022? Share them in the comments below.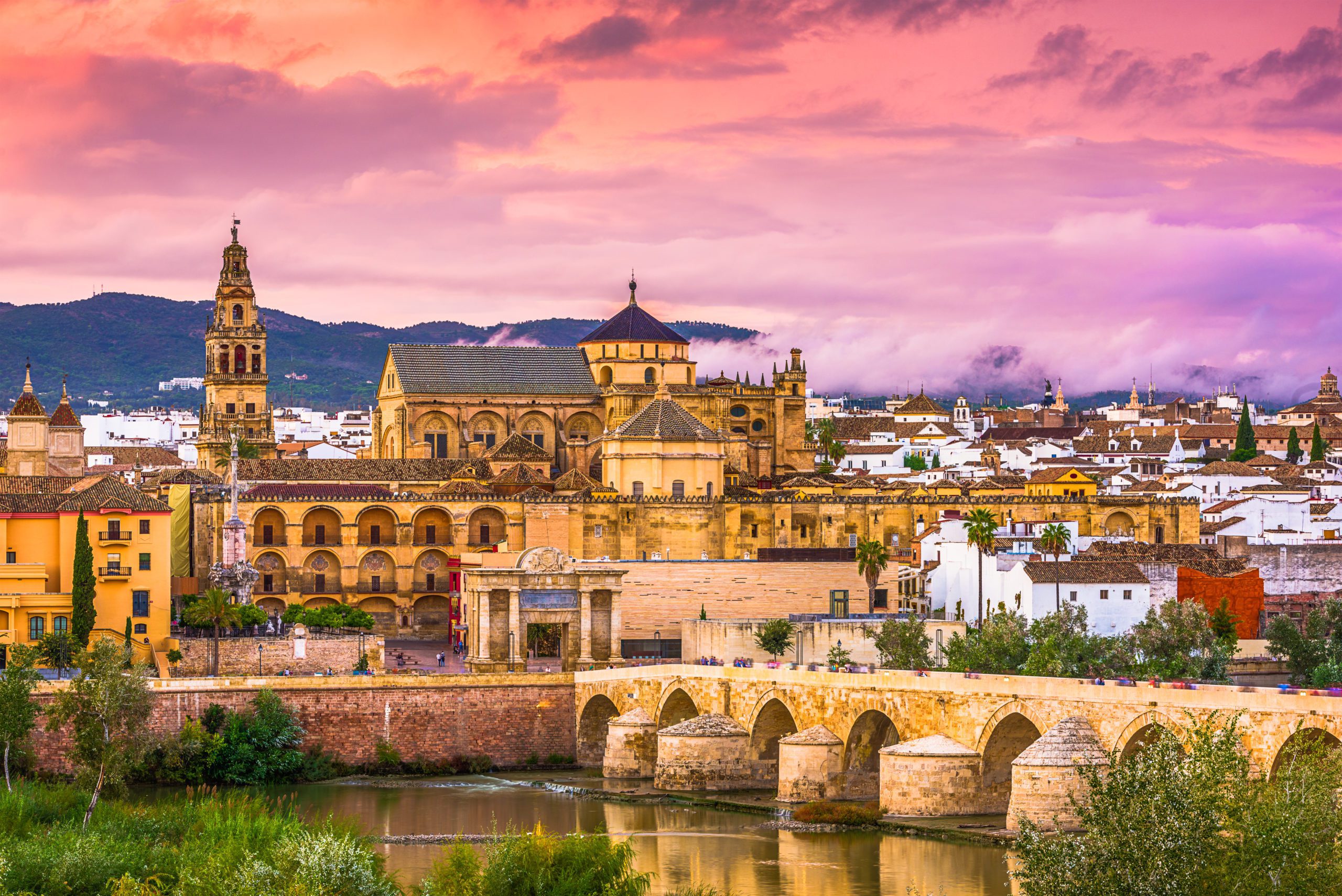 The medieval city of Cordoba, Spain/ Photo from Envato
How Women Can Transform the World Through Travel
Meet Dr. Shirley Strum, founder of Uaso Ngiro Baboon Project in Kenya, who has created baboon eco-tourism projects at Twala-Tenebo Cultural Village to employ women in Kenya.
For women, the benefits of small ship travel include sustainability, access to less-travelled places and a more personalized experience that includes safety and hygiene.
A small ship expedition to Ecuador's Galapagos Islands is an opportunity to witness some of the world's most spectacular wildlife, while learning first-hand about evolution and adaptation.